Qualcomm Snapdragon S4 Is Coming With LTE And NFC Support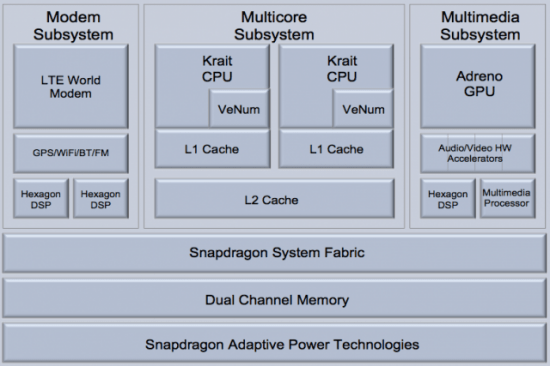 Qualcomm is known for producing some of the best processors on the Android and mobile markets and to the joy of tech geeks the world over, a detailed breakdown of their next generation of processors recently came to light. The detailed specs promise faster and more stable chips, that use less power and support faster connection speeds. Since there's always a catch in life you may ask, what the downside is? As far as we can tell there isn't one.
The Snapdragon S4 processors will feature:
speeds between 1.5 and 2.5 GHz with processors in the 28nm range.
Better performance of CPU and GPU (Adreno 225) at lower power leves ( CPU 60%, GPU 50%)
Native LTE and NFC support
Support for both CDMA and GSM networks
The first devices sporting the new Qualcomm processors should hit the market at the beginning of next year.
Related Qualcomm News: