Transform Multiple Androids into a Race Track with "Racer" by Google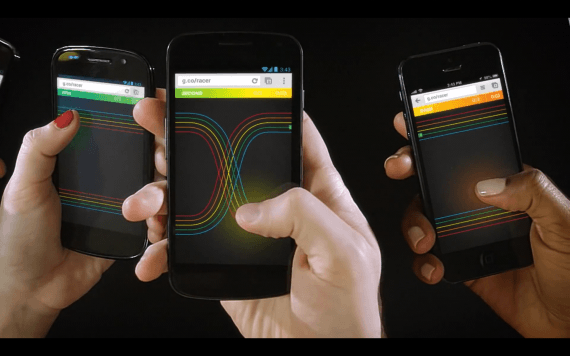 Google Chrome must have some geniuses on their team because they keep coming out with experimental new additions that completely blow my mind.
Besides "Roll It," a skee ball game which puts Wii to shame, the Chrome team also debuted "Racer" today, which was first revealed at the official Google I/O conference.
Racer allows you to play with virtual slot cars, controlling them along a race track using any Chrome-enabled smartphone. You can place up to five devices next to each other to extend the race track and create an ever-more complicated race. Check out the awesome teaser video above to find out more.
You can play Racer here, but you need to have at least two devices running a mobile version of Chrome (ie, a tablet or a smartphone). I'm not sure how it works but I think it probably has something to do with utilizing GPS and WiFi signals to sync data across devices.
Man do I love me some Google freebies.