 RadioLab App Encourages Listeners to Contribute Their Own Recordings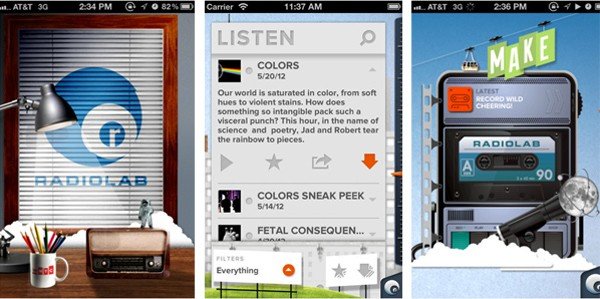 This American Life producers, listen up! There's a new app in town by your competitors over at RadioLab and it's got a really brilliant feature that's missing from your Android app; the new RadioLab app allows users to record their own voices and send 'em to WNYC via SoundCloud, thus courting contributors in a whole new way.
The app also has allows you to:
Listen to any episode from the history of the show
Download episodes for offline listening
Share podcasts on Facebook, Twitter and E-Mail
Bonus: aesthetically, this is one beautiful app.