We recently surveyed our loyal readership to vote in our annual AndroidPIT Reader's Choice Awards. We didn't want to bog you down with a long survey, so we posed just two very simple, but critical, questions: what were the best and worst Android phones of the year? The results were interesting, and both winners could have easily switched places with their runner-up.
Which type of driving games do you prefer?
Choose Adventure game or Arcade game.
Oops! Seems like something went wrong. Reloading might help.

Oops! Seems like something went wrong. Reloading might help.
Readers' choice: best phone of 2015
When it came to hyperbole and hype-beasting this year, there were only really three contenders: the OnePlus 2, Galaxy S6 Edge and Nexus 6P. Not surprisingly, two of these phones took the top spots for reader's choice of phone of the year.
The over-hyped OnePlus 2 was not one of them. Despite being a solid phone, the OnePlus 2 was actually the third-least voted-for device on the short list. So what took the number one spot?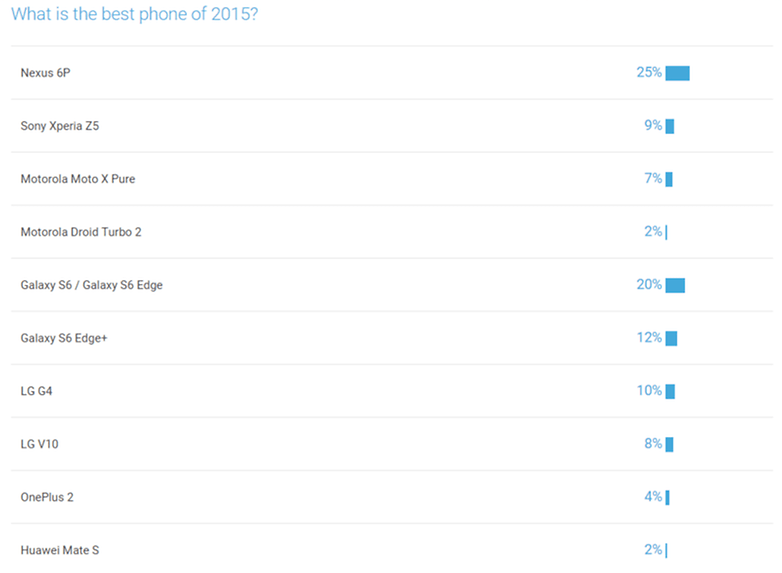 The Nexus 6P. If it weren't a Nexus I'd almost be tempted to call it an underdog, considering the relative lack of attention the 6P in the run up to its release, when it lived largely in the shadow of the highly anticipated Nexus 5X.
But once the curtains were pulled back, the spotlight only shone on the Nexus 6P. We loved it. You loved it. 'Nuff said.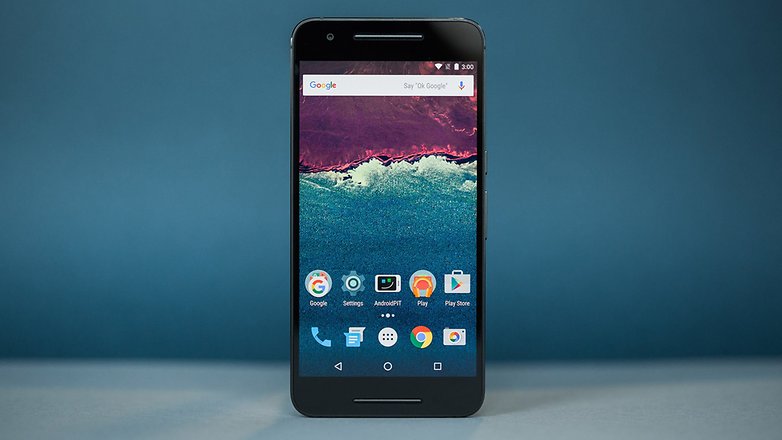 Readers' choice: worst phone of 2015
A couple of phones stood out for their lack of polish this year. The Xperia Z3+ was almost comical in its poor performance, app crashing and overheating. Sony's response – that it would prefer to have a great camera that crashes after 20 seconds than to have a decent camera that works all the time – was equally troubling. But the Z3+ didn't strike our readership as the worst phone of 2015.

No, that 'honor' went to none other than the phone that really kicked off the whole overheating Snapdragon 810 debate: the HTC One M9. Heavily criticized for looking almost identical to its predecessor, HTC's attitude of "if it ain't broke, don't fix it" clearly didn't resonate with fans of the HTC One line.
Add to that the heavily publicized failings of the processor inside the phone and the equally problematic fact that of all smartphone materials, metal feels hotter than plastic, and the HTC One M9 became the sacrifice to the overheating scandal the world demanded.
Looking forward
We never like to bag a phone out, and we have to admit the HTC One M9 is still a very nicely designed phone. If only you'd never seen the HTC One M8. Likewise, if it hadn't been for the problems caused by Qualcomm's poorly developed Snapdragon 810, half the 'bad' phones of 2015 wouldn't be on the shortlist at all.
It's been a wild year with more ultra-impressive phones than ever before. Smartphone camera tech has seriously improved, battery life has become vastly better thanks to Marshmallow, and design is suddenly something that all companies are taking seriously.
We want to thank you for your votes and look forward to hearing more of your opinions in 2016: we can't wait to see what happens.
If you haven't checked out the comments in the original survey, do so now. There are a few worthy mentions in there.
What phone are you most looking forward to in 2016? Make yourself heard in the comments.