Readers vote on what's most important when buying a smartphone
In a recent survey, we asked our readers what they considered the most important when buying a new smartphone, and I think that this applies to the Android, iOS, Blackberry platforms or any manufacturer, whether Samsung, HTC or LG. Lets take a look at what the response was, whether users consider price, battery, recommendations or other factors as the selling buying points.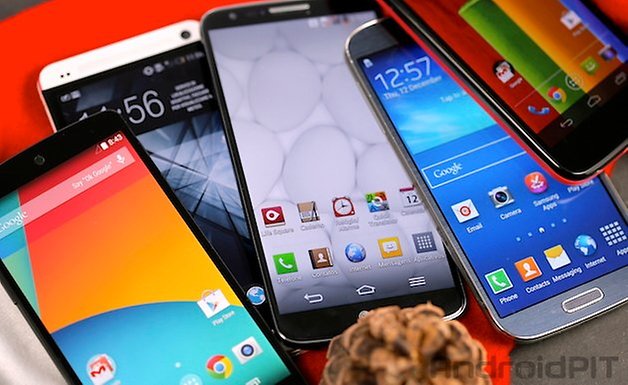 The results were quite interesting, and we allowed users to choose more than one answer, because of course there isn't just one thing that buyers will look at when deciding which device to spend a ton of money on (or a little money if that is more your thing). But it is interesting to see which factors hold more weight. Take a look in the image below to see the results and see where you fit in.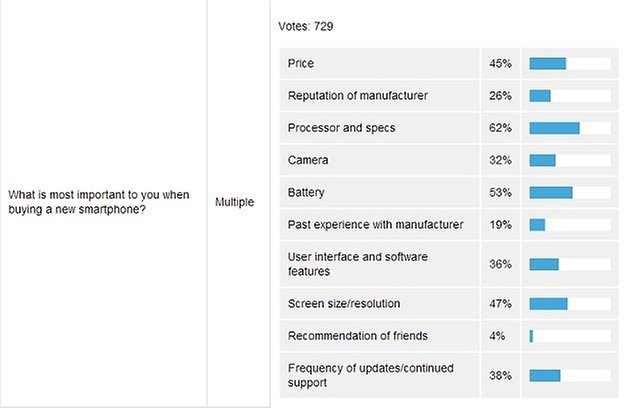 Where do you fit into this? What do you think is most important? Let us know if you agree with what people are saying generally in the comments below.