A Candy Crush addict's worst nightmare: Real Candy Crush edible candies!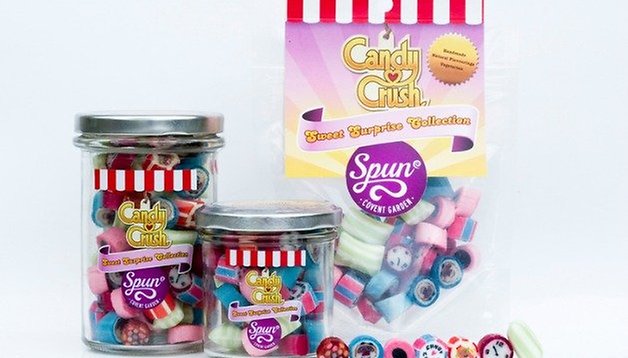 If you are addicted to Candy Crush Saga as much as I am, then you might be excited to hear that the popular app developer KING has just partnered up with Spun Candy to create real-life Candy Crush candies that you can actually eat!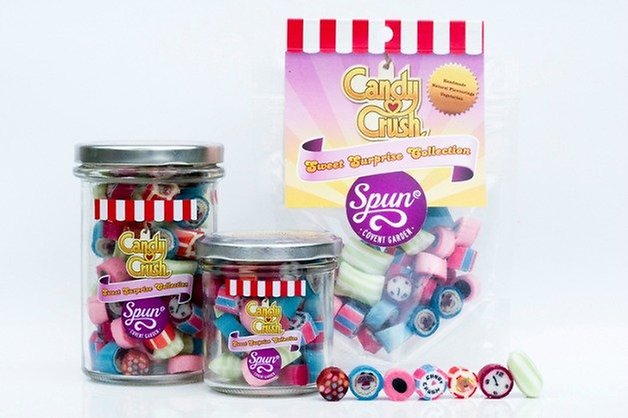 Inspiration for the candy's design comes from the different game levels. I have to confess, however, that I have only got up to level 97 and have not seen most of these candies! But you can find candies from the levels of Lemonade Lake Collection, Sweet Surprise Collection, Candy Town Collection, & Lollipop Forest Collection.
Personally, I would have liked to have seen more candies from the earlier levels such as the red jelly bean, orange lozenge, lemon drop and my personal favorite the almighty color bomb! I think I do see something similar to the color bomb in the above photo, but it is not as round as I would have liked it to be. I wished these candies looked a bit more like the ones in the game...this would have helped with marketing a bit more, don't you think?
"We're huge fans of Candy Crush Saga so it's been a real pleasure to launch the game's official candy collection," said James Ellender, co-founder of Spun Candy.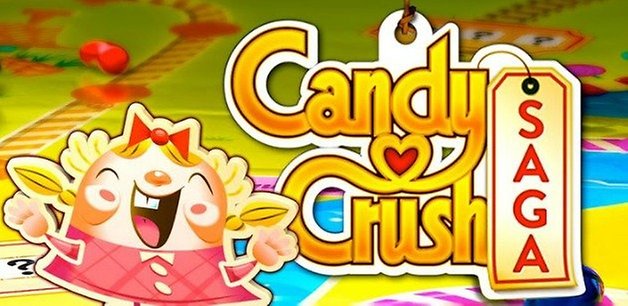 Unfortunately, these "Sweet Surprise Collection" candies, are only available in the UK. You can pick some up starting at £3 for a 50g bag up to £9.50 for a 200g jar at Selfridges stores, as well as Spun Candy's showcase store in London's Covent Garden.
Though I do find them a bit expensive, I do think they would make a great gift for your Candy Crush-addicted friends or loved ones! Personally I am bummed that I cannot buy one of these cute little jars, but I hope that they will be available worldwide soon!
What do you think about these candies? Is this something you would like to eat?