Real Racing 3 revs up your smartphone Last night, Real Racing 3 from Electronic Arts appeared in the Google Play Store. According to the developers, this Freemium game with its impressive graphics sets a new standard for mobile racing and will be a real juicy morsel for all avid racing fans.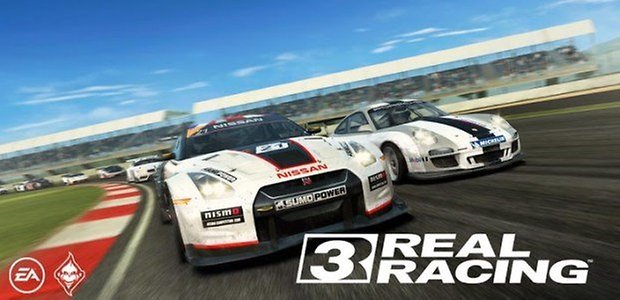 If you want to install the game on your smartphone, you should first ensure that you have at least 1.7 gigabytes of free memory space. It took me just under 15 minutes to install the app with a stable WLAN connection.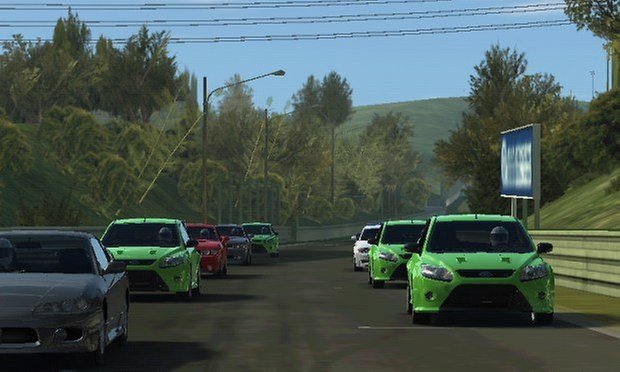 In comparison with the previous version Real Racing 2, the new game is stocked full of fun racetracks and you can chose between 45 high performance, super cool cars, like a Porsche, Lamborghini, Bugatti and Audi. You can improve their performance with further upgrades. Thanks to TSM (Time Shift Multiplayer), you can compete with a friend, even if they are offline.
Real Racing 3 offers officially licensed tracks and has an larger start area with 22 other cars. There are over 900 different events, which include cup championships, drag or elimination races, as well as endurance competitions. You'll also be able to race on tracks that really exist in the real world like the Mazda Raceway Laguna Seca, the Silverstone or the Hockenheimring for example. This will mean more to fans who actually follow Formula 1 and other similar races.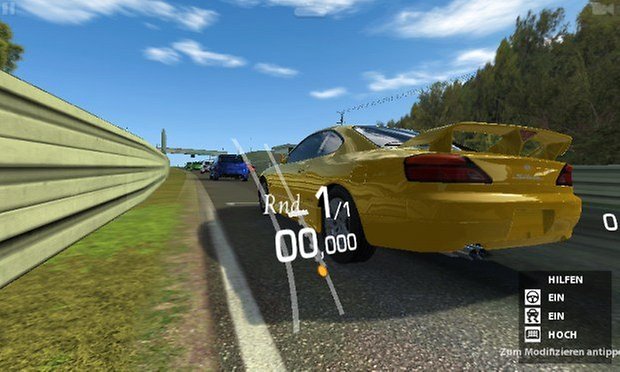 I was really impressed by the game's graphics and also by the various camera views, which really create an all round great user experience. The word ''real'' really hits the nail on the head with this game. Even the damages that the cars incur remain for the entirety of the race. Other aspects like crash replay and sound also contribute to the genuine racing feeling.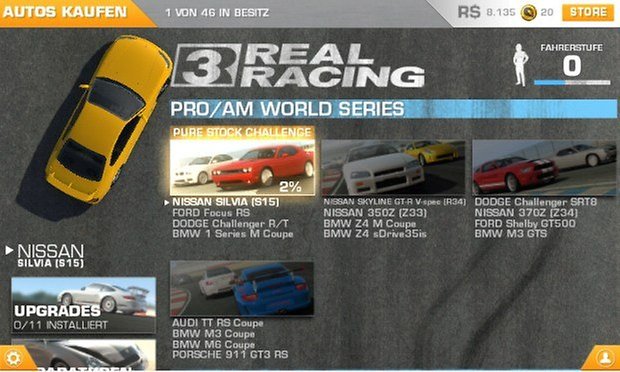 I can't really tell you how much money is needed to pimp out your car so you can beat the other players, especially having only played it for a few minutes. Based on my short yet rich experience, I'm sure that this game can be enjoyed with lots of patience and ambition, without needing to invest a lot of money. During the races, you actually don't really win a lot of money, a small but important detail you can read about, if you take a closer look at the power pack offer in the store. Those impatient souls, who aren't satisfied with the original game, will be more willing to take out their wallets to pay for upgrades and better cars.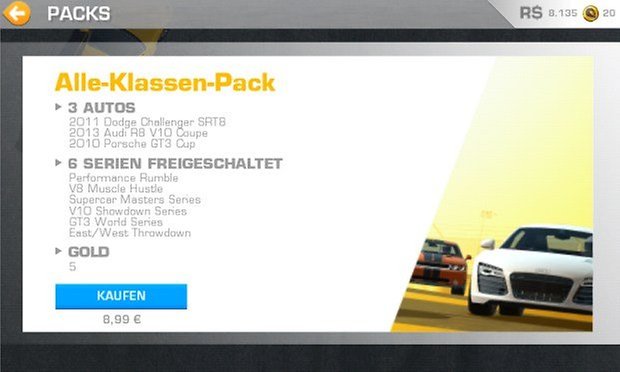 The downsides of this game: the app unfortunately didn't run smoothly 100% of the time while playing it on my S2. Also steering with the tilt sensor is still something I'm going to have to get used to. Not only that, my phone got a little over-heated and the game used up a lot of my battery because of the graphics, which hardly requires an explanation.
When you download the new racing app, what did you think? Did you run into any problems or were you blown away by its many features?
(Images: nh/AndroidPIT, Google Play Store)