Have you ever wished that you could keep an eye on what's going on with your smartphone without having to take your eyes off your computer? Well you're in luck. Android is fortunately so varied that one of the many things you can do on the platform is receive your phone's notifications on your desktop PC screen. No more endlessly plucking your phone out of your bag or pocket and depleting your battery from repeatedly checking your phone. So how do you do it? We'll show you how!
I would like to try playing games with a TV box.
What do you think?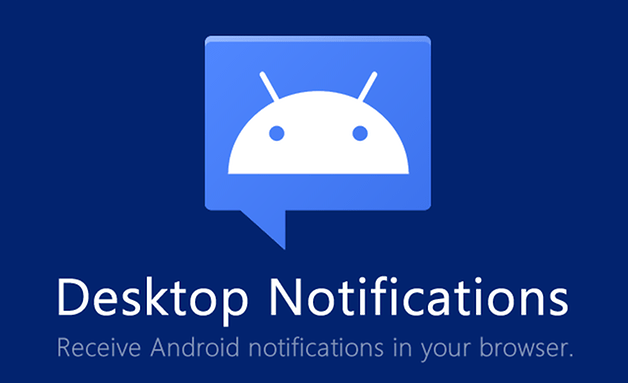 We can endow our Android with the power to send our notifications direct to our computer screen through several totally free apps. There are several options available and all of them work very easily. Desktop Notifications is just one of them, but it's our favorite so we've chosen it. You can of course look for others too. First of all, you have to download the application on your smartphone and then an extension for one of the two most popular browsers.

Android Desktop Notifications for Google Chrome
Android Desktop Notifications for Mozilla Firefox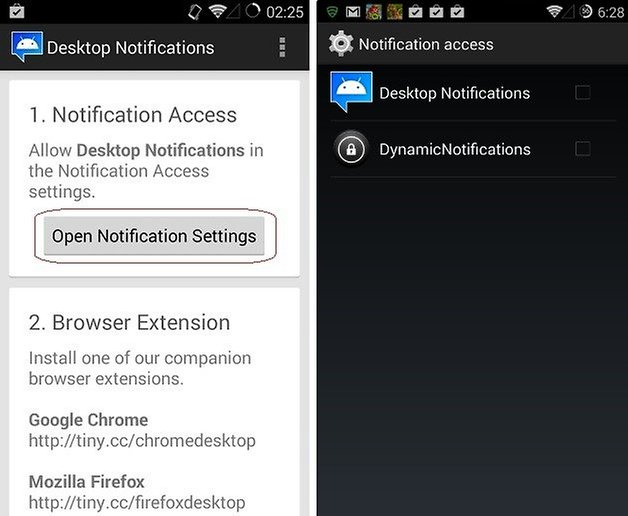 First off, you need to open the installed app on your phone and follow a few steps. In 'Open Notification Settings' we need to enable Desktop Notifications (available from Android 4.3) then go back to the main app by pressing 'Back'. In the app we are shown various URLs and codes. There's no need to write these down as you have the option to just email them to yourself and do some copy and pasting later.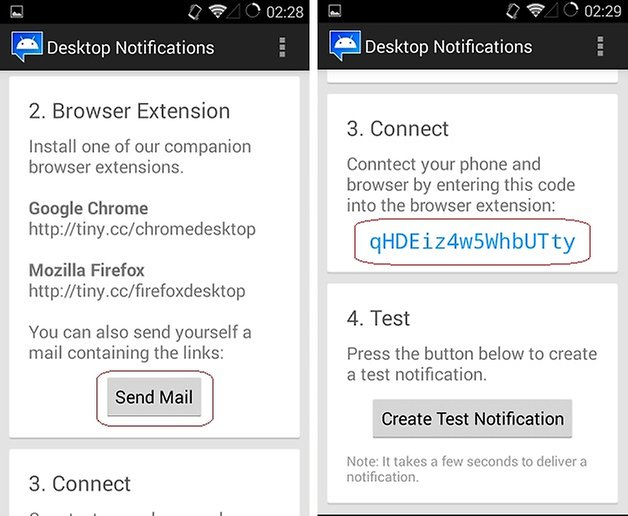 After installing the relevant extension in your browser you have to open it (we used Chrome), and click the 'Desktop Notifications' icon (above right). A window appears requesting the code. This is the same code you saw in the app and that you should have emailed to yourself. So just go to the email, copy the code and paste it into the code window. Then hit 'Apply'.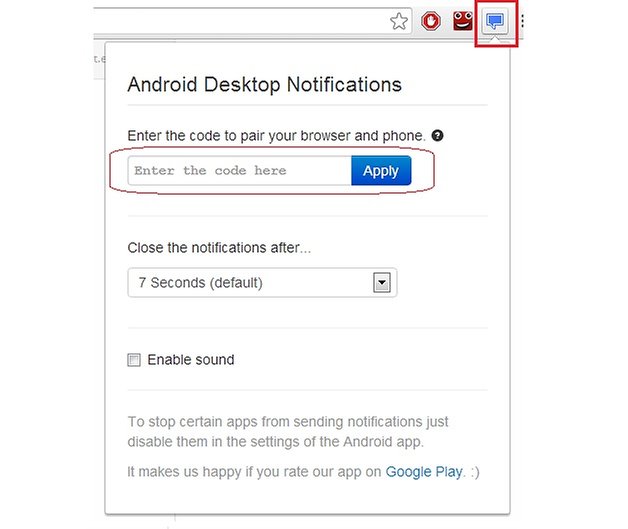 That all took a few seconds and now you can receive your Android notifications on your computer! Just think of all the extra time and battery life you'll save!
Desktop Notifications

Limits and alternatives
Desktop Notifications lets us see the notifications but does not let us interact with them. If you want to respond to your text messages from the PC, there are plenty of options available, from free apps like MightyText to paid apps like Krome. If you're interested in learning more about remote access apps, check out Kris' article on the Top 5 Remote Access Apps.