RED Hydrogen One holographic smartphone: Bogus or a look into the future?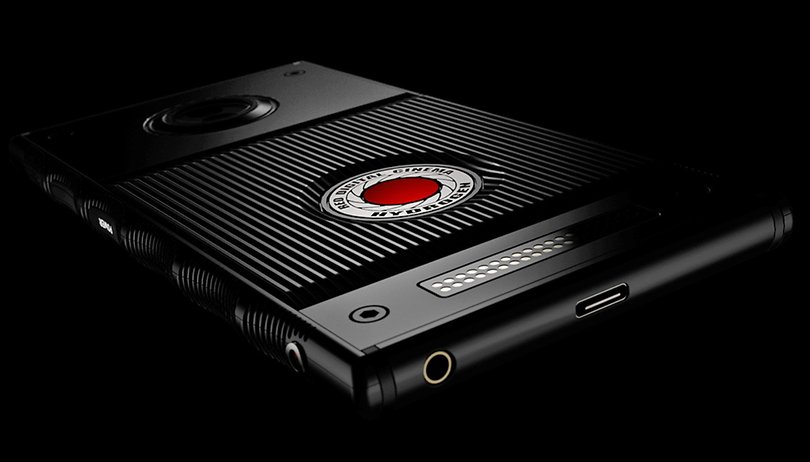 Last week the camera manufacturer RED presented a smartphone with a holographic display and a modular system for professional video quality. While at first glance this sounds like a pipe dream, it may be an exciting look into the future of media–as well as an exotic niche smartphone.
To better explain this development, I'll start with a few words on RED's history. The RED Digital Cinema Camera Company was founded in 2005 by Oakley found Jim Jannard with the aim of revolutionizing the camera market. At NAB 2006 the company presented a 4K cinema camera that was affordable back then. Despite immense skepticism from the industry, it was used in film productions in the following year. In the time since, RED has established itself alongside Arri, Sony & Co. and has become an integral part of the industry.
So what has led a manufacturer of professional cameras to announce a smartphone? Especially a smartphone with a datasheet that sounds like science fiction, with a pre-order price of $1,195 for the aluminum version and $1,595 for the titanium version. That even makes Apple look inexpensive...
RED Hydrogen One: More than an Android smartphone
First things first: due to a lack of sales channels, production capacities and the company's focus, RED will not be competing with Samsung, Apple and other smartphone giants at least in the short to medium term. RED isn't trying to do so at all. Instead, they are seeking to establish tools and standards that will be of tremendous significance in the future and are hoping to place these instruments in the hands of professionals.
Of course, you can also use the RED Hydrogen One to make phone calls or play Clash of Clans. And while 4K is still a hot topic in the world's electronics markets, the standards for the next ten years are already being developed. Spoiler alert: these won't be flat screens or makeshift image formats with stereoscopic information. In order to film virtual reality environments in which we have at least some limited movement, we need media formats that can depict the space we inhabit.
This is exactly what RED is announcing with the Hydrogen One: H4V. In normal videos the image comes directly from a lens. In stereoscopic 3D videos, there are usually two lenses. With H4V, the image information is compiled from (at least) four sources. The manufacturer is yet to discuss how this technology is meant to work, but RED is certainly not the only company that has an approach. Light Field Lab, Inc., founded by former Lytro video director Jon Karafin, is also working on a holographic content universe. And Lytro himself is also researching the media tools of the future with cameras such as the Immerge.
Modularity for professionals
But more importantly, let's get back to the Hydrogen One and modularity. Many modules can be docked to the Android smartphone, but I'll assure you that RED doesn't mean speaker or wireless charging modules. If you dig through the patent specification that appeared in June, you'll come across modules with image sensors and interchangeable lenses or light modules with ring lights, etc. Obviously, RED is designing the modules in such a way that they can be assembled into a whole stack, with the camera modules on one end and the viewfinder display on the other end.
Moreover, Hydrogen One is not the first modular product for RED. With the DSMC and DSMC2, the manufacturer already has modular cameras in its portfolio. RED has already confirmed that Hydrogen One will fit into this existing camera lineup, but there are no details yet about how exactly this integration will work. Still, this isn't stopping users on RED's forum from ordering several Hydrogen One phones in advance.
There's one more refreshing point to be made here: RED has so far only confirmed that the smartphone will have a main camera and a selfie camera. Instead of making huge claims about the revolutionary image quality, the RED founder has remained realistic in the forum: "The cameras built into smartphones will never deliver cinema-quality images. No cell phone does." Instead, Jannard is promising a modular system that will enable the smartphone to outperform all other cameras, except for the company's own RED cameras, of course.
Although these scores should be taken with a grain of salt, the 8K helium sensor from RED is far and away the leader of the DxOMark rankings with 108 points. In order to be able to dock so much quality in the Hydrogen One, you'll have to hand over a few thousand dollars to RED in addition to the $1,195 or $1,595 for the smartphone itself.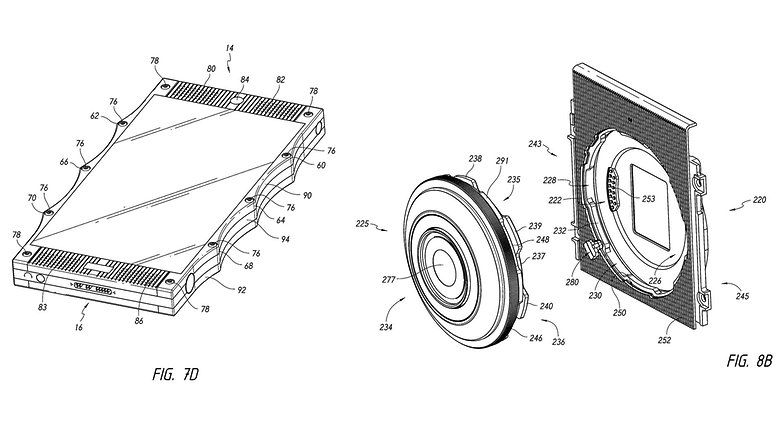 Holographic display
Hardly anything in the RED Hydrogen One press release screams 'marketing nonsense' as much as the holographic display. The manufacturer is yet to publish any technical details, but we already know from the RED founder's posts in the forum what the Hydrogen One's screen won't include. To be more specific, it won't be one of those lenticular displays like we know from the HTC Evo 3D or the Nintendo 3DS that lead to so many headaches. In addition, Jannard has abandoned the idea that certain objects can be viewed from all four sides on the display. The Hydrogen One's display would in that case be of extreme added value in the production of corresponding media formats.
Even with no knowledge of the exact data rates of RED's future holographic productions, it's clear that the challenges in data processing will be enormous. The large Lytro cameras, for example, can at maximum performance even require more than 300 GB per second. Just for the sake of comparison, in 1992 it took the entire world three days to produce the same amount of data. Lytro processes these unbelievable amounts of data in the cloud and then feeds them into production companies' existing workflows by streaming them. Similarly, the Hydrogen One could serve as an important tool for assessing the quality of recordings.
Conclusion
While every day we're discussing 2K, 4K and other topics, the battle for media formats of the next decade has long been raging in the background. And although we should remain skeptical of the RED Hydrogen One's sparse datasheet, the device could reveal an exciting look into the crystal ball.
What do you think? Could the RED Hydrogen One be revolutionary enough to justify the price?