Redbox Instant by Verizon Is On Its Way, and Oh Does It Sound Good! The particular news that Redbox and Verizon have teamed up in order to create a viable Netflix competitor is not timely, and it is certainly not fresh. What is new, is the idea that the service may actually turn out to be pretty damn good- provided Redbox Instant includes some decent titles.
Obviously, Redbox Instant by Verizon is going to take on the Herculean names, Amazon Prime and Netflix.
Have you tried to find a decent movie on Netflix lately, or at least one that you haven't seen already? Good lord, man (or woman- can't forget the ladies)! It's horrible. They do have a great selection of TV shows though, I'll give them that.
Sorry about that. I'm always drifting off on a tangent, let's get back to the matters at hand.
Apparently, Redbox accidentally leaked information (or perhaps intentionally) when the service's help section was made publically available online through their Instant Help Center. Don't waste your time speeding off to the site, because they've since locked it down. Now, you'll need a valid password to gain access.
Luckily the folks over at Gigaom, who also discovered the page, were able to extract plenty of information before the site was locked down.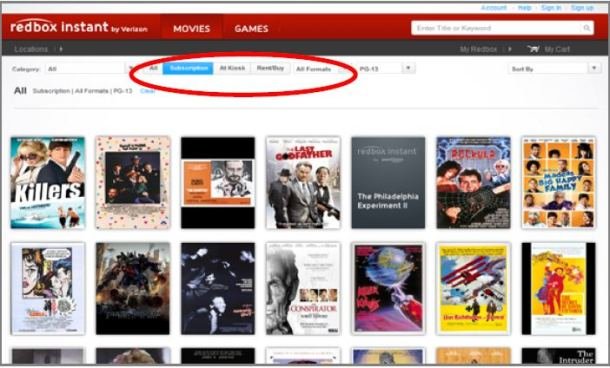 Redbox Instant Rumored Features
Here, is the nitty gritty:
Streaming subscriptions will start at $6 a month. An active subscription will net you unlimited access to the service's streaming video catalog. At launch, the catalog will be much smaller than Netflix's and will probably grow over time. It's possible that won't happen, however, because Redbox kiosks only offer a limited number of videos for rent. Images of the catalog show available titles like Killers, Transformers, Iron Man 2, Thor and Kick-Ass.
An additional top tier subscription will be available for $8 a month that offers the same streaming options and four Redbox credits. The credits can be redeemed for Redbox DVD rentals at any participating kiosk. Conveniently, users can order DVD rentals from the Redbox Instant website and the appropriate mobile apps. Unfortunately, credits will not roll over at the end of each month if they are unused, but will instead expire. So, if you were planning on saving up all those Redbox rental credits for a rainy day, think again.
You can also rent and purchase videos through Redbox Instant. Rental prices start at $0.99 but vary depending on the movie. You will be able to download movies to a mobile device or tablet for offline access. That means you can download Redbox Instant titles to your Android for that long business flight! Bad example, I don't have too many business flights either, but you get the point.
Here is the best part (honestly this was to be expected). Redbox Instant will be available on the web, via Android and iOS devices, the Xbox 360, various Samsung TVs and Blu-Ray Players at launch. Furthermore, you can register a maximum of up to five devices for use with the instant streaming service.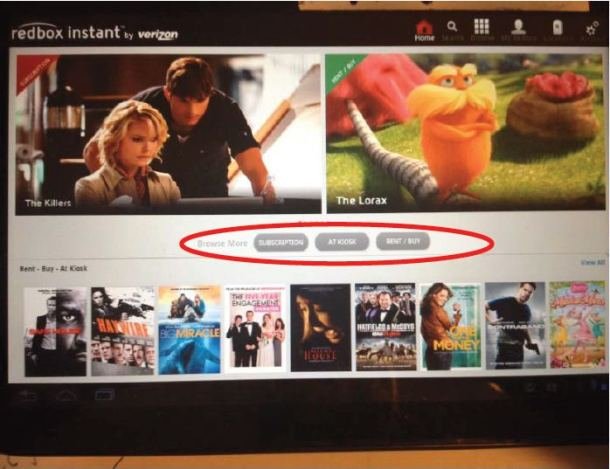 It's Coming Soon
Gigaom seems to think the actual service will commence on December 17. We have heard rumors before that Redbox Instant would be launching before the end of the year, so this rumor does seem to be consistent. Apparently Beta testers are being informed that they might not be able to access the DVDs included in their subscriptions at certain kiosks until December 17.
Still, this is all marvellous news indeed! Personally, I could always use a new streaming service for my mobile devices. Although, I don't have an endless supply of money to dish out, so obviously I'll wait and see how the service fares first. If Redbox Instant offers a generous selection of titles, I probably will switch. Just the option to rent real DVDs nearby, along with streaming videos is incredibly convenient. It's only $8 for the top tier service that offers Redbox credits also, that's the same price as Netflix's streaming subscription. That's kind of a no-brainer if you ask me, but again it will depend on Redbox Instant's streaming catalog.
Anyone else planning to jump on the Redbox bandwagon?