Republic Wireless Offers Unlimited Everything for $19 What if I told you that it was possible to get unlimited calls, texts and data for only $19 a month? Well, it is actually possible thanks to Republic Wireless.

Unfortunately, as with most things that seem too good to be true, there are some pretty strict stipulations. Before we get to those stipulations, let's talk about Republic Wireless and how it works.
The idea behind such a reduced service is that you will primarily use Wi-Fi for everything. When we say everything though, we truly mean everything. An active Wi-Fi connection will be used for phone calls, surfing the web, texting, and even sharing media. Cellular service is also utilized, when Wi-Fi networks are out of range. The phone itself is designed to make use of a remarkable hybrid connectivity function, which is a fancy way of saying that it uses both Wi-Fi and cellular networks depending on the situation. That means natively, the phone will handle the necessary connections, without any additional steps required from you. If you're on a call using cellular service and you move into range of a Wi-Fi network, the phone switches connections appropriately, and vice versa.
In case you're wondering, the phone uses Sprint for the cellular service when Wi-Fi is not active. If you have any issues with Sprint, past or present, then you probably want to steer clear of Republic.
Make no mistake about it, the idea behind the Republic Wireless service is incredibly innovative and ambitious. That being said, there are a few issues, which in turn means that I have a few qualms with the service.
The biggest caveat is that currently you can only use the devices that Republic Wireless approves. There is no way to bring your own device to the party, so you're stuck using one of the devices that Republic offers. Needless to say, there aren't many options.
Right now, the only phone offered is the Motorola DEFY XT, and it uses Android 2.3 (Gingerbread). Ouch, that's pretty much a deal breaker for me, especially considering I can't even take my own phone to the service.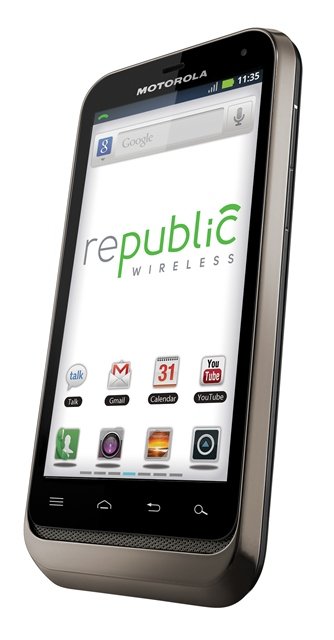 The reason for this is that the hybrid connectivity features are baked right into the phone and the OS. There are no apps to download, or software updates to install that will allow this kind of hybrid technology on a conventional cellular phone. Instead, Republic has developed these phones from the ground up just for use with their wireless service.
If you sign up for a new account with Republic Wireless, your first payment is $259 total, and when it is broken down that includes $249 for the device and $10 for your first month of service. The initial cost isn't terrible at all, especially when you consider the fact that most carriers these days sell flagship phones for $199 with a new two year service agreement. Problem is you're locked down to that one phone, the Motorola DEFY XT, and it's not even that impressive.
Then again, it all depends on how you feel about your existing wireless service. Do you want to continue paying, in excess of $100, for the same features which you can get for $19? When you start thinking about how much money you'll save every month, that Motorola DEFY XT doesn't look so awful anymore. Would you be willing to accept an older device for such a lower price?
Lots of folks out there already do this when they choose to get service through smaller companies like Metro PCS, or when they go with pay-as-you-go phones. Those services often limit the types of devices you can use.
It is appropriate to note that there is clearly nothing wrong with what Republic Wireless is offering, you just have to weigh your options accordingly. Would you rather pay more, per month, and in return obtain a better phone with newer features? Or would you rather sacrifice those same options for a cheaper service and lower monthly statement?
When you think about it, it's the same decision we've all been making for years. Personally, I'll stick with what I have, at least until Republic offers a few more phones, or a way to bring my own phone to the service.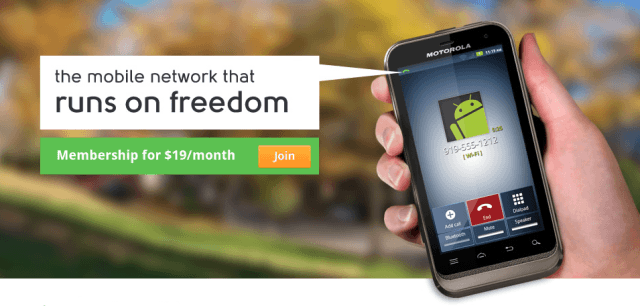 If you want more information on Republic Wireless and how the service works, the link is in the source below.
Otherwise, Republic Wireless is taking pre-orders for their first compatible device starting today.