 RIM Almost Embraced Android, But Decided to Do Nothing Instead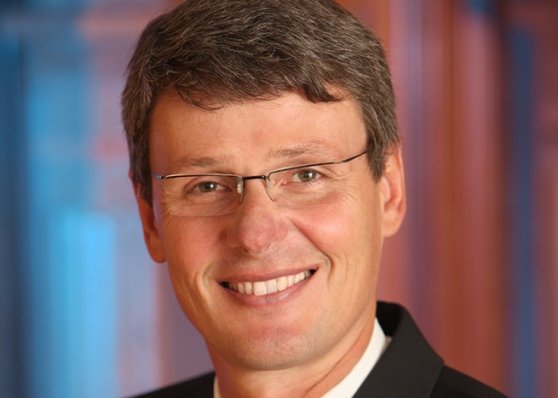 RIM, beseiged by tough competition, recently considered embracing Android, CEO Thorsten Heins said in an interview with the Daily Telegraph. The struggling (to say the least) handset maker was urged by industry watchers to embrace Google's operating system but Heins decided not to go that route.
Strangely enough, Heins believes that his potential customers don't care as much about games or music they could find on Android as they do about "getting stuff done." Here's the quote from him in full:
"We took the conscious decision not to go Android," Heins said. "If you look at other suppliers' ability to differentiate, there's very little wiggle room. We looked at it seriously – but if you understand what the promise of BlackBerry is to its user base it's all about getting stuff done. Games, media, we have to be good at it but we have to support those guys who are ahead of the game. Very little time to consume and enjoy content – if you stay true to that purpose you have to build on that basis. And if we want to serve that segment we can't do it on a me-too approach."
I guess Heins never realized that you can also "get stuff done" on an Android (Google Docs, Any.Do, Business Calendar, QuickOffice, etc., etc.). More likely, he's trotting out the old Blackberry slogan out of habit.
In fact, you get get so much more "done" on an Android that I almost feel bad listing all the capabilities Android has that Blackberry lacks. What about editing films, creating slideshows, the list goes on and one...
Instead, Heins stressed that Blackberry should focus on things they do best like, um, messaging? "That's what attracts people to BlackBerry," he said. "This is our BlackBerry experience we can deliver – there's no other system out there where you can read, write, check if you've read my message. We want to make it as differentiated as possible."
Except, ya know, you can do all these things with Whats App, iMessage, Kik Messanger and a gajillion other services.
*Sigh.*
I suppose Blackberry probably wouldn't have done much better on Android's platform, given the fact that HTC's quarterly sales have taken a nose dive. The best thing the struggling manufacturer can do right now is probably reposition itself as the premiere Windows 8 enterprise partner. But the company is going to have to take some real risks and stop resting on its laurels to succeed. BBM and physical keyboards are so 2004; so far, RIM hasn't even tried to catch up with the present moment. Seems like they need a new CEO, for starters.