Ringbow: A Ring To Rule All Tablets!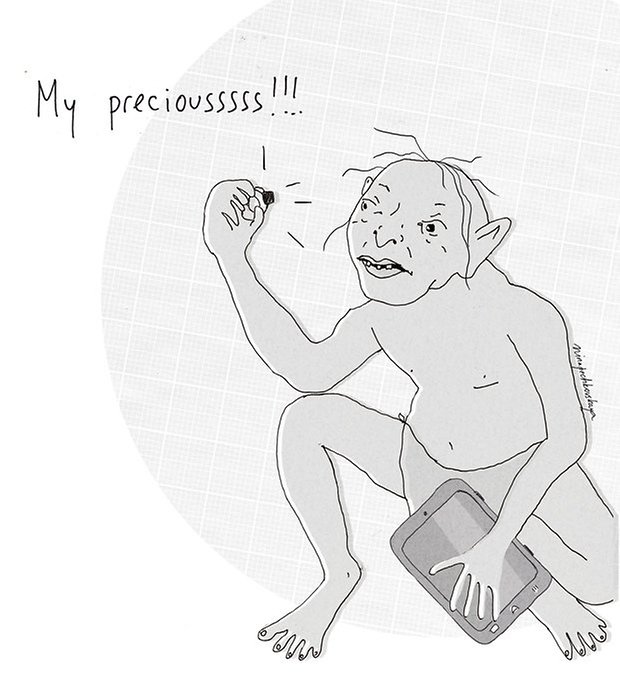 One ring to rule them all! Why limit yourself to Mordor when you can rule tablets with a powerful wireless ring! Ringbow, a new multi-functional control pad in the form of a ring has been developed in Israel, designed to improve users' overall tablet experience. Sounds like a dream invention for the Gollum of the 21st century, but does the product have a future for the masses?
First revealed to the world at the little-known CICC press conference (The California Israel Chamber of Commerce), the Ringbow has gotten quite some publicity for its unique qualities as a useful tablet accessory. The wireless electronic ring fits nicely on your index finger and can connect with your Android tablet via bluetooth, giving you the ability to control your tablet with the help of the D-pad located on the outside of the ring. Despite their rather unorthodox approach, the two Israeli engineers behind the project, Saara Shai and Efat Bari, have found an interesting solution for managing complex menus and apps more efficiently.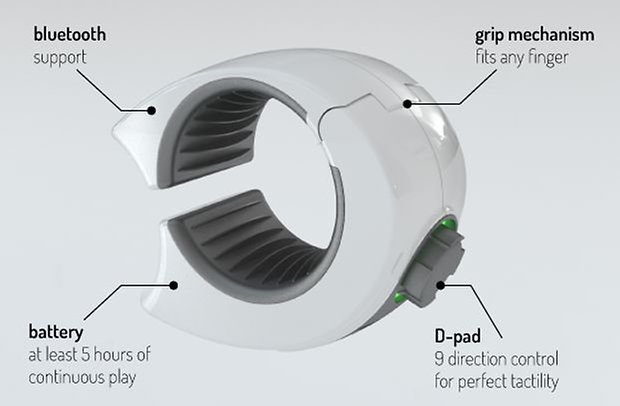 Ringbow allows for multi-tasking at its best. You can navigate and click through menus on your tablet by pressing your thumb on the ring's control pad – all while keeping your index finger glued to the screen. Inspired from a multi-functional PC mouse, the Ringbow definitely has potentially in terms of drastically improving your navigating speed and effeciency. Check out what using the Ringbow looks like in real life in this video:
To give you a better (and non-animated) idea of what the ring looks like, here's another video with Efrat Barit, the CEO of the company behind Ringbow showing us some of the ring's basic functions (keep in mind that the model in the video is only a prototype and requires an external charger).
So when will this baby be hitting the market? At the moment, several Ringbow-optimized apps are being developed for both Android and Apple, but it is still very doubtful that the concept will truly catch on. Not only is it too much of a hassle for most developers to put the extra effort into optimizing their tablet apps, but the Ringbow is just too geeky at the end of the day. Loving the latest technology is cool, but wearing a digital ring in public is, well, just creepy. Gollum should know what that feels like.
Liking our new illustrations? Drop us a line and let us know what YOU think!
As always, a huge thanks to our lovely Nina for the wonderful illustration.