Intelligent Ringer Analyzes Ambient Noise to Find Perfect Ring Volume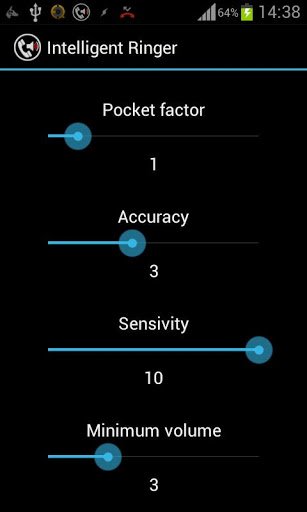 There are lots of ringtone apps out there, but only Intelligent Ringer analyzes the ambient noise around your phone to find the perfect ringing volume. The app was recently released on Google Play and has already racked up a number of five star reviews. We tested it out and we were quite pleased with its ability to pinpoint the perfect ringing volume. The app's settings allow you to modify it to your needs:
Pocket Factor: Using your Android's proximity sensor, the app determines whether or not your phone is in your pocket and will increase the volume based on what level you set.

Accuracy: This setting allows you to determine how accurate you want the app to be when it comes to pinpointing the perfect volume. The setting shouldn't be too high or it will take too long for the app to measure the ambient noise surrounding your phone and you'll miss your call.
​
Sensitivity: This is the sensitivity of the mic, which you should keep at 10.
I installed the app a few days ago and – so far – it's worked incredibly well. When I'm listening to music, my phone rings just loud enough that I'm able to hear it. But when I'm walking along a quiet road, the ring isn't obnoxiously loud. The app doesn't have any functionality outside of this, but it gets its one job done quite well. I'd recommend downloading it today.