Rumor: Galaxy Ace 2 and Galaxy S Advance Will Get Jelly Bean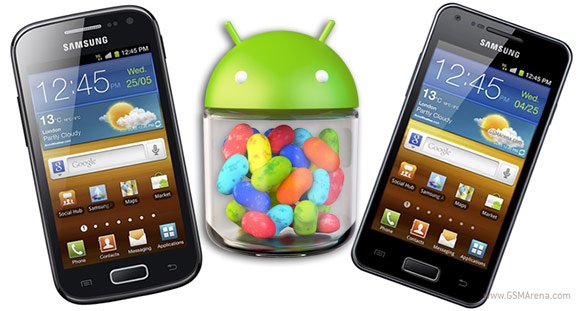 Rumor has it that instead of receiving an upgrade to Android 4.0 Ice Cream Sandwich, both the Samsung Galaxy Ace 2 an the Galaxy S Advance will make the jump to Android 4.1 Jelly Bean. That would be great news for owners of these devices, as it would bring Google Now functionality to mid-range Android models.
A Samsung employee leaked the information on the Bulgarian Samsung Facebook page. I know from experience that such statements should be taken with a grain of salt, but it is possible that the post turns out to be true. In that case, we're pretty siked that Samsung is showing some love to their lower-priced phones.