Rumor: Google Hangouts to include SMS, MMS and video share Google presented Hangouts in May of this year which combined Google Talk and Google+ Messenger. New rumors about version 1.3 of Hangouts have been circulating which claim the new version will include SMS and MMS functions as well as video sharing.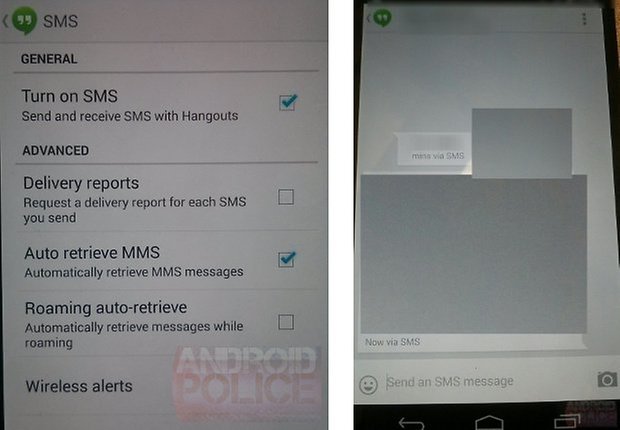 Android Police just published two screenshots which give some credibility to the rumor. These show the Hangouts Settings where you have the options for SMS and MMS. Messages received as an SMS will be marked as ''via SMS'' as you can see in the screenshot. A mockup was created in which these features are further explained. In addition, the new version should bring the new possibility to send videos over Hangouts.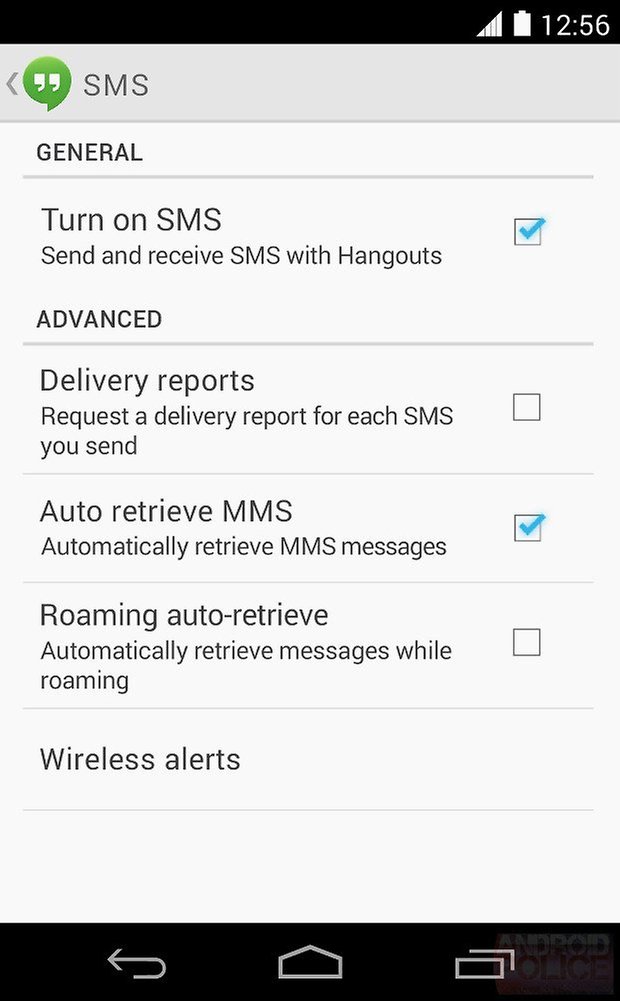 Should the rumors turn out to be true, there are still a few things we don't know: will Google completely eradicate the standard messenger app at a later point in time? Will the publication of the new Hangouts version coincide with the announcement of Android 4.4 KitKat or the new Nexus?
It's fathomable that in the future Google will eventually integrate Google Voice into Hangouts, though there has been nothing hinting at this just yet.