Rumor: iPad Mini Priced at $250. Bye Bye Nexus 7?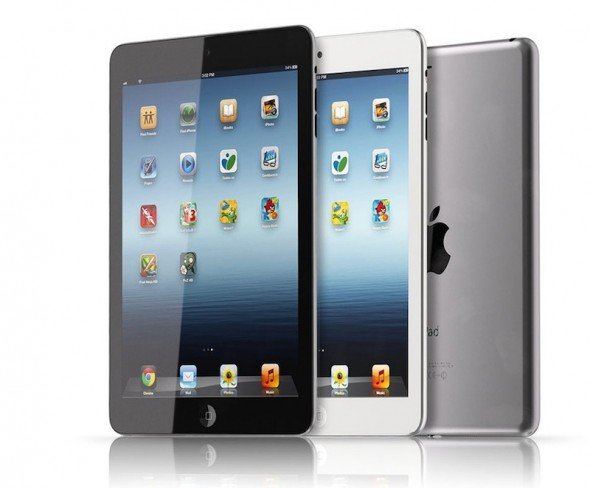 On October 23rd, Apple is expected to unveil the iPad Mini – a smaller, cheaper version of their popular iPad tablets. We've long speculated about the price of the device and now we're hearing from respected sources that the tablet could start at around $250. If true, you can kiss the budget Android tablet market goodbye.
The rumor comes from a German technology blog called Cashys, which posted a screenshot of an inventory list at Saturn, a European electronics store. In the screenshot, you can see that the iPad Mini will start at €249 for a basic 8GB model all the way up to €649 for a 64GB, 3G model. The pricing seems consistent with the way Apple has priced their iPad: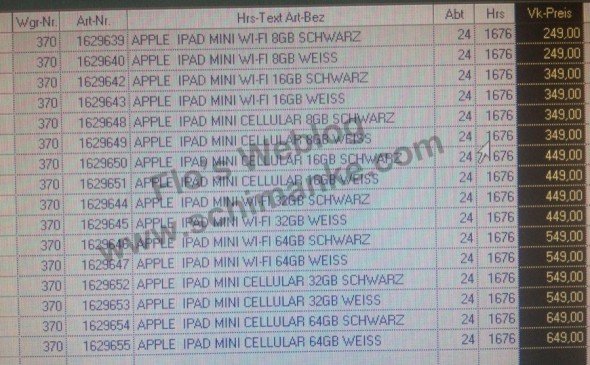 Damn plausible, eh?
Typically, Apple simply swaps Dollars for Euros when pricing their European units, which means we could be just as well staring at the US pricing of the device as well. An iPad Mini for $250 could prove incredibly enticing for U.S. consumers. While it's $50 more than the Nexus 7, you'd better believe the typical consumer will be drawn to the iPad brand.

While this could spell doom for the likes of ASUS, Google, Samsung and other manufacturers of low-priced Android devices, it's good short-term news for us tablet-buyers. Apple's price gouging could spark a pricing war among the biggest tablet names, driving prices even lower than they already are. So, if you're thinking of buying a tablet – especially if you're thinking of buying an Android tablet – you should wait until after Apple's big announcement on October 23rd.