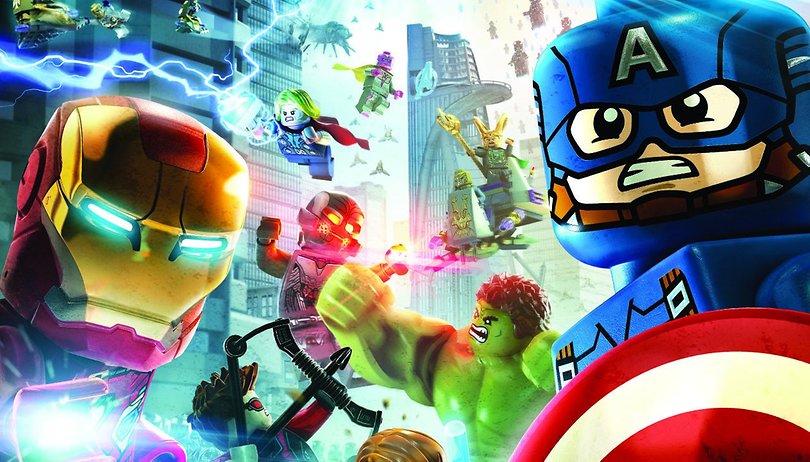 Sale: Get big savings on fantastic family friendly games
NVIDIA has kicked off its brand new sale offering up to 75 percent off on six great games available for its SHIELD family of devices. From now until Sunday, June 26, you can pick up any of these games on SHIELD, which include both Android games and titles that can be streamed via GeForce NOW. Here's a look at what's available during the four-day SHIELD family game sale.
GeForce NOW Games on Sale
The following games are available on SHIELD via GeForce NOW. A GeForce NOW membership is completely free to try out for three entire months and just $7.99 a month after that. Certain premium titles are available to purchase individually on GeForce NOW, which come with an additional key to download the game on PC.
Discount: 75 percent off
Traveller's Tales bring their award-winning LEGO formula to the third Batman game in its best-selling series. This time it's Brainiac's turn to play the bad guy as he brainwashes the entire Lantern Corp to do his evil bidding. The roster of playable good guys this time around includes Batman, Superman, Atom, Shazam and the Flash each bringing their unique superpowers to the table. Atom, for example, can shrink to fit into small spaces while Superman flies and can use his heat vision.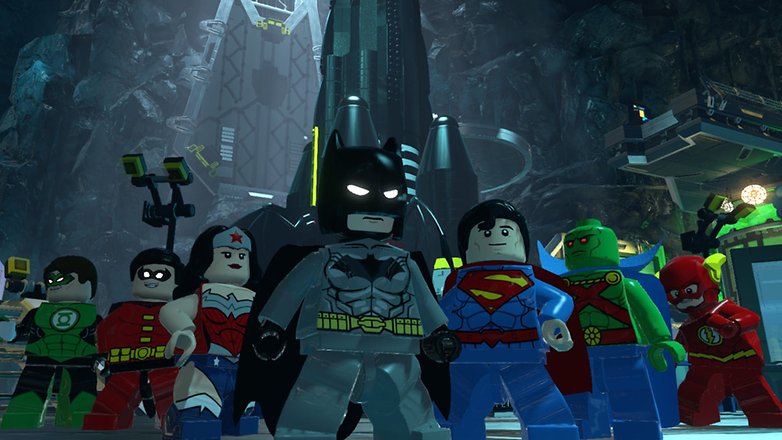 Discount: 50 percent off
Marvel's comic book heroes get LEGO treatment in LEGO Marvel's Avengers on GeForce NOW. The game is based on key scenes from several movies in the Marvel cinematic universe so you'll be getting to meet the likes of Iron Man, Thor, Captain America and loads more.
The films covered by the game are Avengers, Age of Ultron, Captain America, Iron Man 3 and Thor: The Dark World. The game is a lovely blend of gentle platforming and puzzle solving and we particularly like the amusing LEGO take on the iconic movie scenes.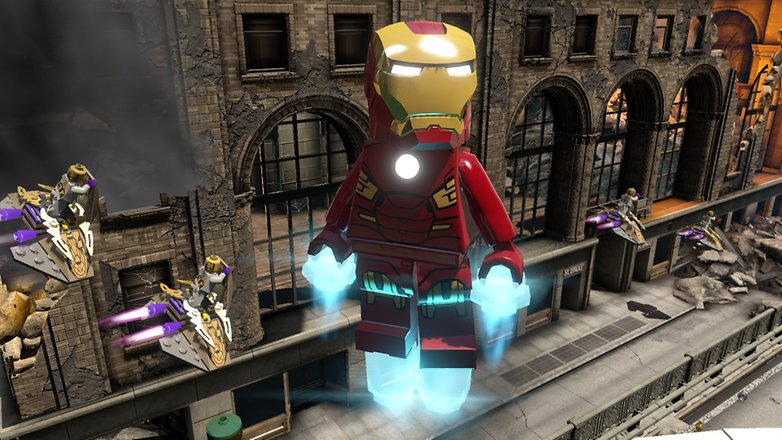 Android Games on Sale
The following Android games are available to download via Google Play.
Discount: 50 percent off
This original and innovative game sees up to four participants each taking control of a cartoon animal and then taking it in turns to build a level from scratch. They do so by placing a variety of traditional platforming elements (traps, hazards, conveyor belts, buzz saws) onto the blank level canvas then, once finished, all the players race to complete the level. You gain points by being the only person to finish or by taking out an opponent with one of the objects you placed.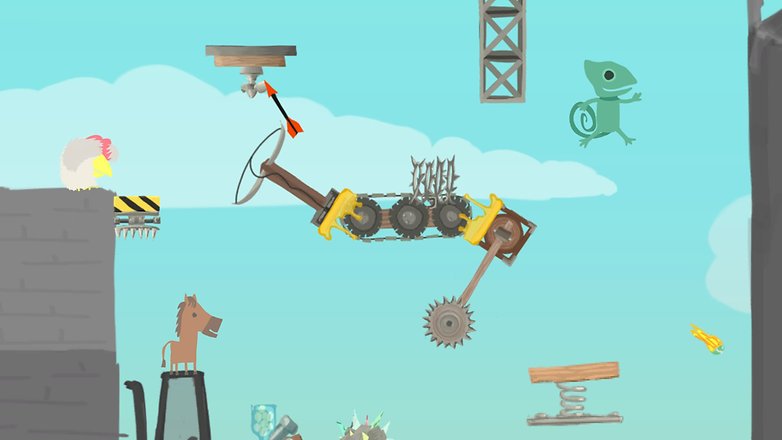 Discount: 40 percent off
Where does one even begin in trying to describe this extremely odd but utterly charming story of family life? Let's start with the game's hero, an octopus who is trying to pass himself off as a human and even has a wife and two kids who are totally unaware of his true nature.
The aim of the game is to complete simple domestic chores like preparing breakfast and taking the family to a museum while trying to keep his wild and wobbly tentacles under control. It's full of slapstick moments and it's genuinely touching to see the hapless Octodad trying to do his best for his family.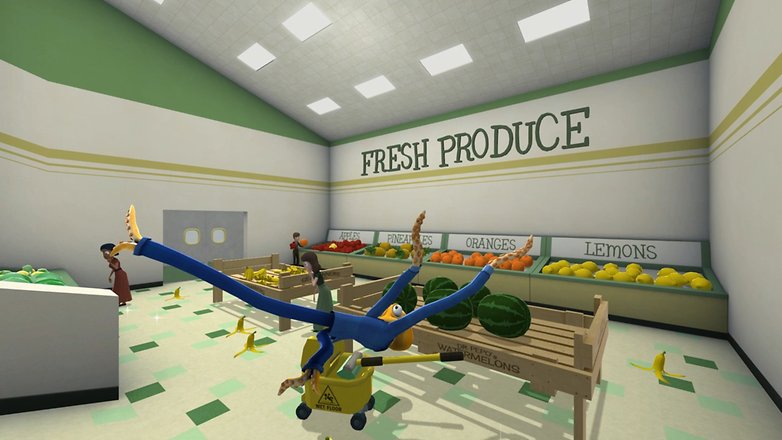 Discount: 50 percent off
Little robot Wobo lives a life of drudgery in a mining colony run by evil dieselpunk robot overlords. But enough is enough and Wobo decides to escape. What follows is a wonderfully challenging blend of stealth, platforming and puzzle solving as the little robot tries to avoid the bad guys, overcome obstacles and use the mining facilities to facilitate his escape. SHIELD optimizations and crisp 1080p visuals make The Great Wobo Escape a treat especially at half-off its regular full price.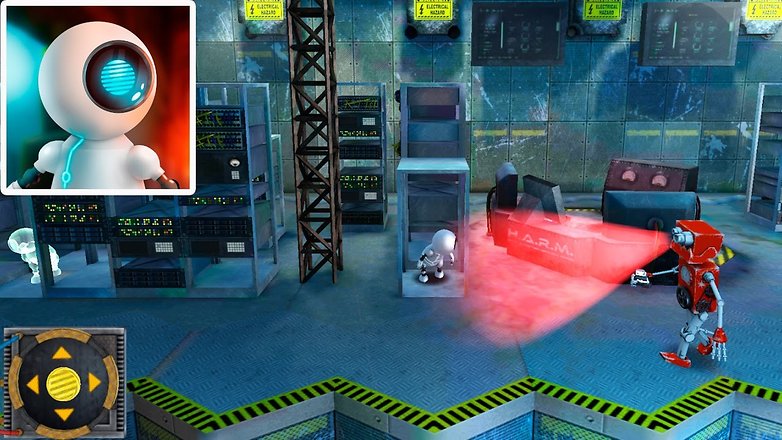 Discount: 50 percent off
Juju features rich, highly detailed visuals and frenetic platforming gameplay. It's also on Android exclusive to SHIELD devices rocking NVIDIA's Tegra technology. In the game, you play as the titular Juju and his friend Peyo who are trying to rescue Juju's father from an evil ancient spirit. It's pretty brilliant all-around but the highlight for us is the awesome boss battles that pit you against huge enemies including a giant robot and a sea monster.