 Samsung and Jackie Chan Team Up on $3,000 Android Flip Phone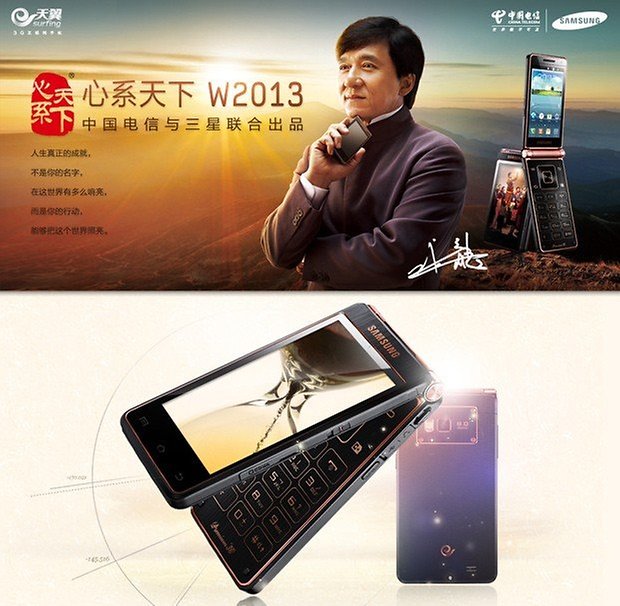 Every once and a while, a phone comes out of left field when you least expect it. Samsung's newest luxury phone – unprettily named SCH-W2013 – is a prime example. This clamshell (!) phone features two 3.7-inch, 800 x 400 Super AMOLED Screens, a quad-core 1.4 GHz CPU, 2GB of RAM, 16GB of storage, expandable to 64GB, Android 4.0 and two cameras – 1.9MP up front and 8MP round back.
I may be an outlier here, but there's something about the satisfying snap of a clamshell phone that makes me happy. I like opening a phone to answer it and I like the way an opened clamshell device feels beside my ears. Shady OS aside, I loved the Motorola RAZR's slim profile and comfortable design, and would gladly buy another clamshell device if it had the right specs.
But is this a dream clamshell phone? I wouldn't go so far. For one, the resolutions on both displays (800 x 400 p) is too low for serious gaming or media viewing. Then there's the cost: the estimated $3,000 is insane. And clamshell phones will never be able to compete with the slim profiles of most smartphones on the market today; this one, at 16.8mm thick is roughly twice the thickness of the Galaxy S3 (8.6mm) and the iPhone 5 (7.6mm).
Oh, and it's only available in China.