Samsung Announce Flexible Displays For Early 2013 Come early 2013 the smartphone market will have a new toy to play with. Samsung has announced that they will be release their flexible screen offering to the market.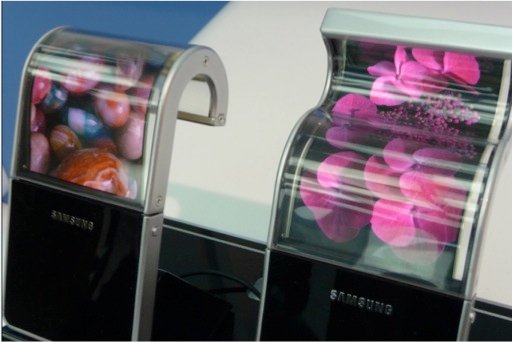 The development of displays has been something that the industry has been taking seriously this year. One of the big innovations is the flexible display and it is one that many companies have been going after. Samsung has announced that they will release their flexible display option in the first half of 2013. The technology is now in the final phase of development with plans to offer it in a smartphone offering.
Samsung has chosen to opt for plastic over glass for their flexible display offering. This option will allow the display to be lighter and less likely to shatter when installed. That's not all though, it is reported that the screens use Samsung's OLED Technology. This is currently only used in Samsung's top tier offerings like the Galaxy S III.
The company is rushing to get their offering out in the market as many other companies are working on their own versions, like LG's Liquid Crystal displays and In-Cell touch technology. Samsung is investing heavily in this technology hoping that it will reshape the smartphones are used.
The hope is that a user could have the convenience of having a 4 inch smartphone in transit, then when the user is more stationary being able to unfold the device for a bigger 8 inch tablet. The flexibility that will arise from innovations like this will definitely change the smartphone landscape, although it remains to be seen by how much.
What other innovations would you like your smartphone to have?