 Samsung's Auto Complete Reveals Passwords
Users of Samsung smartphones should think twice before handing over their devices to people wanting to send "a quick message". German technology site Heise Online has discovered that the auto complete function of the Samsung keyboard remembers more than just your recent search terms - it's also helpful enough to save and complete your passwords.
The site found that, regardless of which app you're using, typing only three matching letters was sufficient to trigger a 'suggestion'.
One of Heise Online's readers came across the problem, reproducing it with a Galaxy S3 (see the right screen in the featured image).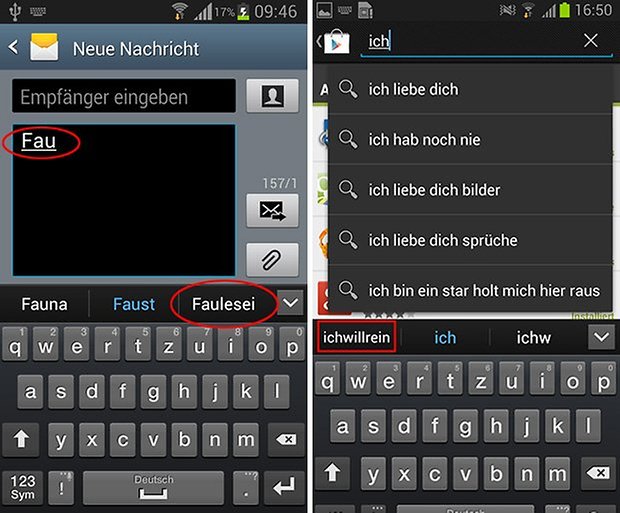 Further tests on the Galaxy S with Android 2.3.6 found the same. We've checked on a Galaxy S2 running Android 4.1.2, and came up with similar results (see left).
Avoid Simple Passwords
It is possible to outsmart the auto complete function. To ensure your passwords aren't displayed, simply choose longer passwords that don't contain common words, and which use numerals and special characters. While we think you should be doing this anyway, there's always someone who's going to set the name of their pet goldfish as their password. Fortunately, there's an alternative protection method available - switch off predictive text or use another keyboard.
Have you been able to reproduce this on your device?