Samsung To Apple: "iCloud Huh? It's Got Nothing On Our S-Cloud"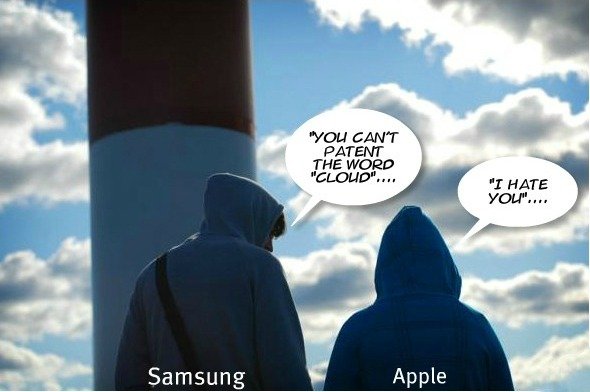 I can't go longer than 12 minutes and 58 seconds without seeing a commercial here in Germany for Apples iCloud. But as always, Apple does a really good job of taking a concept that has existed for years, mass marketing the hell out of it, and convincing consumers that it's something Apple came up with. Google has already gotten into the cloud game, and are reportedly launching their new "Drive" cloud service very soon, and it seems now that Samsung wants to follow suit and possibly piss Apple off at the same time. But not because of the service itself, but more because of the name they have chosen for their new cloud service: S-Cloud (I smell a lawsuit coming)....
Samsung is reportedly planning on releasing the new service alongside the long awaited Galaxy S3 on May 3rd in London, and although we don't have all the details on its features, Maeil Business reported that it's similiar to iCloud but comes with no limitations on the type of content you can upload. It will also reportedly ship with access to TV shows, movies, and music with both free and paid content that Samsung will make available to smartphones, tablets, and laptops.
The current rumor is that it will ship with 5GB of storage (I believe Google Drive will offer the same), but we have no information on pricing structure on storage plans at this time. Samsung reportedly delayed the service when they had problems finding a cloud storage partner that met their needs, but have now apparently partnered with Microsoft to ensure that S-Cloud will have a quick and reliable global presence.
I find the name quite funny, as I'm sure nobody at Apple will notice that the name S-Cloud sounds NOTHING at all like iCloud. "S" for Samsung right? It just makes sense! (**chuckles**)
So if this service is also coming alongside the Galaxy S3, I wonder what other surprises Samsung has up their sleeve for May 3rd? Hmm....
Photo credits: orginial photo from softporcupine.com (edited by myself)