Update: Galaxy A7 (2017) gets Bluetooth certified
The Galaxy A-series usually flies under the radar but this generation might change that. The Samsung Galaxy A7 (2017) could come with a design more akin to the S-series devices. Now we've learned that the device just received Bluetooth certification. It might also have some other features that surprise us. Come see everything else we know so far about the 2017 A7.
There are 10 sorts of people: those who understand binary and those who don't.
What do you think?
Samsung Galaxy A7 (2017): price and release date
The 2016 Galaxy A7 was not released in the United States and there's no indication that this year's will be either. However, an international version is available for purchase from online vendors. You can get one for around $350 on Amazon but don't expect the price of the next generation to be close to this. Most likely the price will come in around $500.
Samsung Galaxy A7 (2017): design
We don't have any leaked images of the Galaxy A7 (2017) yet but if Samsung follows the design of its predecessor and the Galaxy S7, we could be getting a premium looking device. Sammobile reported that the A7 could feature a 5.68-inch display, which would make it around the same size as the Note 7 was and around 0.5 inches bigger than the 2016 A7.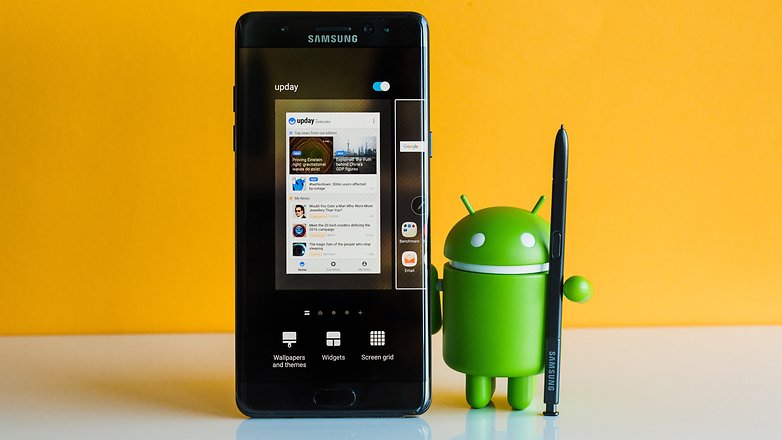 The dimensions leaked by Sammobile are 157.69 x 76.92 x 7.88 mm. If this is true, then this would be nearly the same thickness as its predecessor. The 2017 A7 could also feature IP68 certification for water and dust resistance, which features on Samsung's flagship devices.
Samsung Galaxy A7 (2017): specs
The 2017 Galaxy A7 could come with an Exynos 7870 chipset backed with 3 GB RAM and 64 GB internal memory. This wouldn't make it the most powerful Samsung device out there, but these specs aren't bad for a mid-range (budget Samsung) device. Perhaps Samsung is looking to capture a different market with this year's A7.
An AnTuTu benchmark test of the Samsung A7 (2017) was spotted, which shows the chipset, 3 GB RAM and 64 GB internal storage. You can view the benchmark below.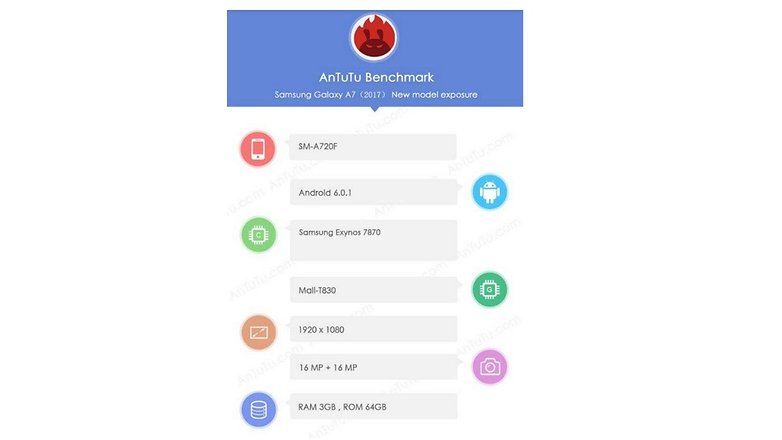 Notice that the camera system says 16 MP plus 16 MP. We assume this means a 16 MP rear and front camera. This could mean that the Galaxy A7 could improve the 12 MP and 5 MP system we saw in the 2016 version. This also sends a signal that Samsung is looking to make this device suitable for a wider audience.
Samsung Galaxy A7 (2017): features
The Samsung Galaxy A7 (2017) looks like it will have Bluetooth connectivity. According to SamMobile, the device underwent Bluetooth certification from Bluetooth CIS. You can view the certification below but, unfortunately, the specs aren't shown on the document. We'll have to see what other features pop up in the coming months.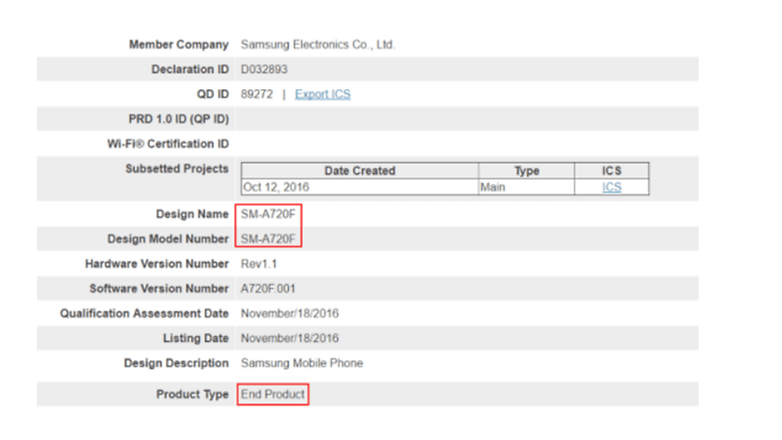 Do you want Samsung to make the Galaxy A7 (2017) available in the US and would you buy one if it were? Let us know in the comments.