Samsung Announces Low End Dual Core Phone With High Resolution Display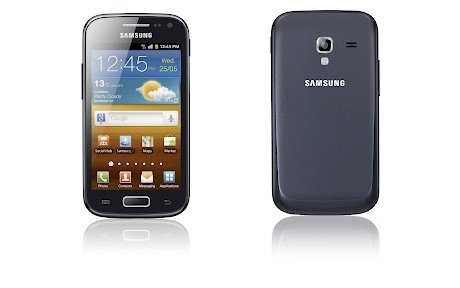 (picture from Nexus404)
This is one of the many reasons that I have so much respect for Samsung. There are so many great high end devices out right now from multiple handset makers, but it seems that low end phones are always SO extremely low end that they end up just being a pure pain to use. But Samsung is looking to change all that, and have officially announced a low end smartphone rocking a dual core processor and a high resolution display. For consumers looking to buy a good quality phone without breaking the bank, this device could be just what your looking for.
Samsung's freshly announced Galaxy Ace 2 is 10.5 millimeters thick, and has a 3.8 inch screen with 800 x 400 resolution, which is a significant upgrade when compared to the orignal Ace model that had a 3.5 inch screen and 480 x 320 resolution. The Galaxy Ace 2 is also sporting an 800MHz dual core processor, which is normally unheard of in a low end smartphone. Just a year ago, dual core processors were only being seen in high end phones, which were pretty damn pricey. But with quad core processors now becoming the standard for high end devices, low end phones are finally getting the chance to sport dual cores at an affordable price.
The Galaxy Ace 2 will go on sale in the UK in April and in France in March, and will then be gradually rolled out worldwide according to Samsung. Prices haven't been confirmed by Samsung, but I'm confident that the device will be under the 300 dollar mark if they wish to appeal to consumers on a bugdet.
Nicely done Samsung. A high end low end phone (umm...wait...) is something I have been waiting a long time to see, and I'm glad that consumers looking to purchase a low end phone with solid hardware will now have a great chance to get their hands on a reliable Android device.
What do you guys think? Will dual core phones be considered low end devices by the end of the year?