Samsung Galaxy Ace 3 is official: an entry-level phone with LTE Today Samsung unveiled a new mid-range device whose inner-laying technical specifications dabble into the Galaxy S4's software features . Running on Android 4.2 Jelly Bean, the recently surfaced device, which didn't get much of a welcome, will be able available on either 3G or LTE networks.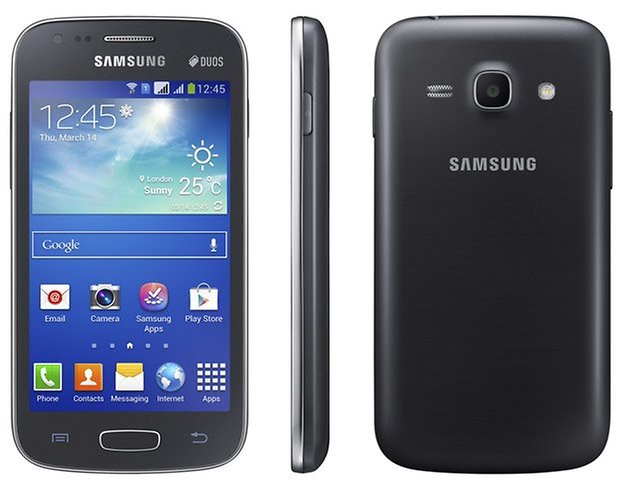 The company launched this new entry-level device today without much of a fuss, unlike the huge debut they had planned months in advance for the Galaxy S4. The smartphone doesn't exactly wow us with its technical specifications which include Android 4.2 Jelly Bean, a dual-core processor and a 5MP back-facing camera. That being said, it looks like Samsung gifted the new device with its most recent software features like S Translator, S Travel, Smart Stay and S Voice.
So far no definite prices have been revealed. As there are two models available with either 3G or LTE, both boasting varying tech specs, we can only imagine that two price categories will be presented, depending on where either variation will be available. According to Samsung, their availability will vary depending on select countries. With the Samsung event coming up on June 20th in London, this device will definitely be showing its face along side the Galaxy S4 Active and other new-comers.
Samsung Galaxy Ace 3 (LTE)
Samsung Galaxy Ace 3 (3G)
Display
4-inch WVGA, 480x800, TFT LCD
4-inch WVGA, 480x800, TFT LCD
Processor
1.2 GHz Dual Core
Android
Camera
5 MP (rear), Sub (Front)
5 MP (rear) Sub (front)
Internal Storage
8GB + microSD up to 64 GB
4GB + microSD slot up to 64 GB
Memory
1GB RAM
1 GB RAM
Dimensions
121.2 x 62.7 x 10 mm, 119.5 g
121.2 x 62.7 x 9.8 mm, 115 g
Battery
1,800mAh
1,500mAh
Operating System
Android 4.2 Jelly Bean
Android 4.2 Jelly Bean
Networks
LTE, 3G HSPA
3G HSDPA; 2G EDGE/GPRS
Other
GPS, Wi-Fi Bluetooth 4.0, USB 2.0
Dual SIM, GPS, WI-Fi, Bluetooth 4.0, USB 2.0
What do you think of this entry-level smartphone?