Samsung Galaxy Camera Available This Week In The UK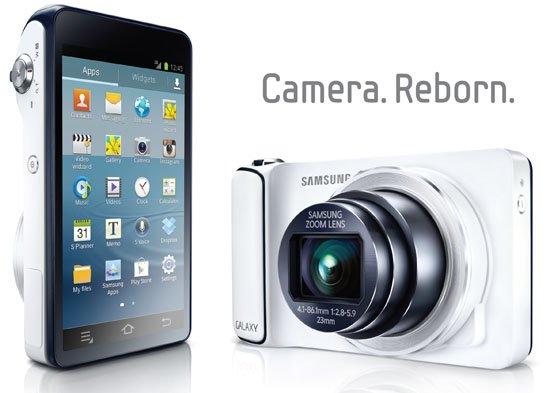 One of the surprises of IFA 2012 was the Samsung Galaxy Camera, which is an Android powered camera that can pretty much do everything your phone can do, with the exception of making phone calls. Samsung didn't provide any release date for the device at that time, but it seems that consumers interested in it won't have to wait much longer to get their hands on it. According to Slashgear, the Galaxy Camera will arrive in the UK this week, adding yet another member to Samsung's growing Galaxy family.
Samsung will reportedly start selling the device on November 8th in the UK, which will sell for £399.99. A US AT&T version of the camera is planned for release in a few weeks.
Whether the device will be a hit remains to be seen, but it's certainly packing some impressive specs. The Galaxy Camera is 16MP, features a BSI CMOS Sensor, 21x zoom, a Exynos processor, a 4.8 inch 720P 308ppi display, up to 32GB of storage, and is available in Wifi and 3G/4G models.
You can check out the hands on review we did of the Samsung Galaxy Camera here.
I got some hands on time with the device at IFA, and was very impressed with it. That being said, I wonder if consumers will be willing to shell out 400 smackeroos for an Android camera. Despite its great hardware and impressive software, I imagine it will take some serious marketing to get consumers to take a serious of this device.
But if there's one thing I've learned when it comes to Samsung, it's not to underestimate its experimental product portfolio.
What do you guys think? Will the Galaxy Camera be a success, or will it flop? Could you imagine buying one?
Let me know what you think in the comments below!