Samsung Galaxy Grand Hits South Korea With Faster Quad-Core Processor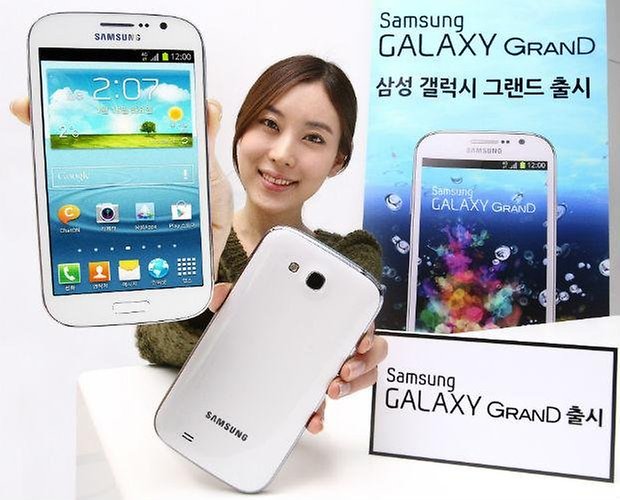 Samsung showed their patriotism (some say favoritism) again by unveiling a smartphone that has already made its rounds internationally, the Samsung Galaxy Grand. Just what do we mean by "showing favoritism"? Well, for starters, it will be different from the international variant of the Samsung Galaxy Grand, as this particular model will carry a speedier 1.4GHz quad-core processor which would certainly not be any grounds for complaints to be filed.
This would mean that the 1.4GHz quad-core processor would have twice the number of cores compared to the international variant of said smartphone, and that is always a good thing since it would mean beefed up performance.
Other hardware specifications for the Galaxy Grand include support for VoLTE (Voice Over LTE), a 5" display that does 800 x 480 resolution, NFC with S Beam capability, Bluetooth 4.0 connectivity, 8GB of internal memory that you can further expand via a microSD memory card, up to 64GB more, and a 2,100mAh battery to help things run fine and dandy the entire day you are away from a power outlet.
Of course, it will carry decent built-in cameras as well, with an 8-megapixel shooter at the back, while narcissistic folks would find the 2-megapixel camera in front to be worth a shot (pun not intended). All of it will run on the Android 4.1 Jelly Bean operating system while on the software side, you get hints of the new TouchWiz user interface and Multi-Window amongst others.
No idea on the price point though, but it should not burn too large a hole in your pocket.