Samsung announcing Galaxy K (aka S5 Zoom) on April 29 Samsung has sent out invitations for a Media Day event where the device formerly known as the S5 Zoom will be announced under the new, hipper moniker of Galaxy K. We're not entirely sure why Samsung have opted for the name change, perhaps to get away from the rather uninspired reception of the S4 Zoom, but we're keen to see what they've come up with for the next iteration of their camera/smartphone hybrid.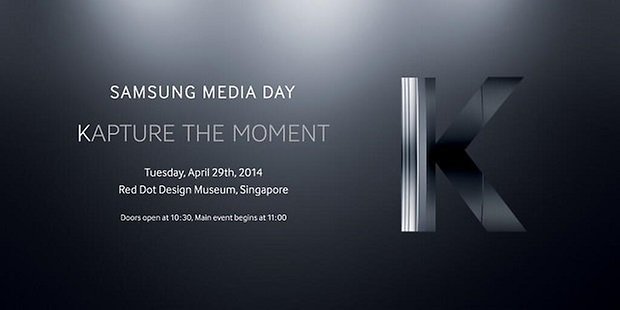 The Galaxy K's specs leaked a while back, as all things must these days, and its pretty clear that the 'S5' in the device has been given a close shave in order to package up a decent shooter and not have it cost the earth (although it probably still will). The Galaxy K will reportedly house a 20.2 MP camera with 10x optical zoom and a 4.8-inch Super AMOLED display with HD resolution (1,280 x 720p). This will be backed up by a hexa-core Exynos processor (two 1.5GHz Cortex-A15 cores and four 1.3GHz Cortex-A7 cores), Mali-T624 GPU with 2GB of RAM, a 2 MP front-facing camera and Android 4.4.2 fresh out of the box. It seems a safe bet there'll be microSD support up to 128 GB too.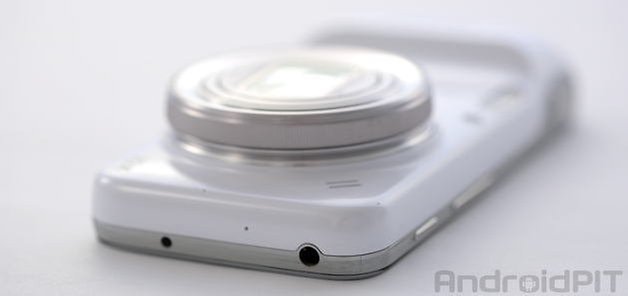 The lens array will apparently not be as obtrusive as that found on the S4 Zoom, and this can only be a good thing, as that device was not a phone in the sense of a thing that fits in your pocket. When the Galaxy K is revealed at the Red Dot Design Museum in Singapore at the end of the month we'll be keen to see how Samsung has changed the styling of the Zoom concept – especially with the range earning a new name – but considering the underwhelming design innovations in the Galaxy S5 we're not holding our breath for an amazingly attractive package. It'll probably look like a slightly thinner S4 Zoom with some dimpled plastic somewhere.
What do you think about camera/smartphone hybrids? Best of both worlds or a half-hearted hack job?