 Google+ Update Adds "Local", Friend Recommendations, & Zagat Scores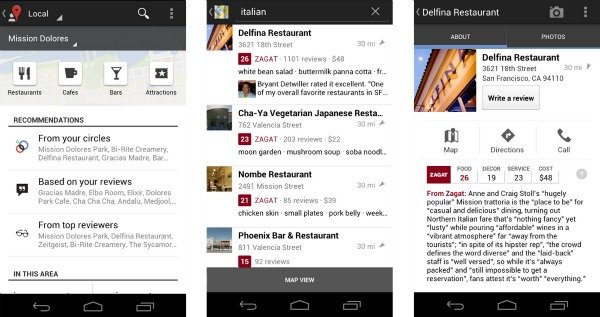 An update for Google+ was rolled out today that integrates many features of Zygat, Google's newest acquired company, directly into Google's social network. Google+ Local apparently replaces Google's "Places" page, and directly integrates Zagat, allowing users to score locations with Zagat's 30 point scale, and to find places nearby based on the recommendations of others.
Google originally purchased Zagat back in September, and the update will now allow you to quickly scan for local restaurants, stores, and other locations while showing you free Zagat scores and reviews of the locations.
Users will also be able to add input and pictures to any Google+ Local place, all while blending in with Google's search and map functions.
This is a pretty good deal for Google+ users, as Zagat, who operates in over 100 cities, previously charged around 25 dollars a year for their services. But now that the big G owns them, their useful services and features all are free for users to take advantage of as much as they wish.
An update for Google Places for Business is expected next month.
I don't use Google+ that often (yet), but it certainly does seem to be moving in the right direction. How do you guys think Google+ is coming along?
Picture credits: googleblog.blogspot.de