Samsung Galaxy Note 10.1 & Galaxy Tab 2 Gets Android Jelly Bean Update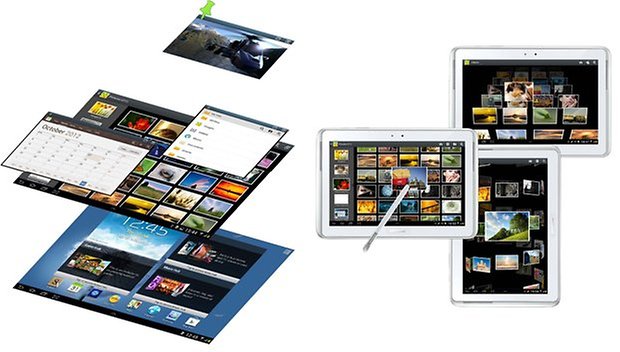 At long last, both the Samsung Galaxy Note 10.1 as well as the Samsung Galaxy Tab 2 in the US is on the receiving end of the Android 4.1 Jelly Bean update, although this will benefit the Wi-Fi only versions of the Galaxy Note 10.1 as well as both sizes of the Galaxy Tab 2. There is no word yet on when the cellular-capable versions of the tablets will receive the Android 4.1 Jelly Bean update though.
Needless to say, with the Android 4.1 Jelly Bean update, it will bring a slew of performance benefits in addition to the long awaited Premium Suite that offers a bunch of upgrades which up the ante when it comes to multi-tasking and productivity. You might even find yourself hitting higher levels of creativity, thanks to improved S Pen support as well as the ability to easily open and resize multiple apps, followed by viewing them in multiple windows across the display.
Some of the other introduced features include Cascade View, Air View, Quick Command, and enhanced level of personalization, an enhanced S Note experience, Easy Clip so that you can select and clip content to save, paste or share in a matter of seconds, and to create Photo Notes.
Let us keep our fingers crossed that there will be no issues of the battery life being affected or anything else that crops up with the latest Android 4.1 Jelly Bean udpate for both tablets.