Samsung Galaxy Note 8.0 Is Official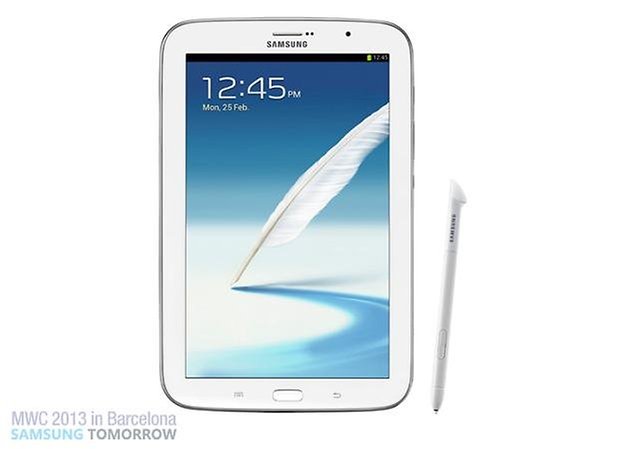 Samsung has just announced the Galaxy Note 8.0 officially, and it will arrive at store shelves sometime from Q2 onwards this year, all set to keep the Galaxy Note 10.1 and the Galaxy Note 2 company as part of the Galaxy Note family. Is the iPad mini quivering in its boots now? Read on to find out.
The Samsung Galaxy Note 8.0 is certainly no slouch when it comes to hardware specifications, where you will find it run on a quad-core 1.6GHz Exynos processor, carry 2GB RAM and an 8-inch display at 1,280 × 800 resolution which should be more than decent enough for most apps, a 5-megapixel shooter at the back alongside a 1.3-megapixel in front for those narcissistic moments, and a beefy 4,600mAh battery.

Accompany that with connectivity options such as 3G, Bluetooth and Wi-Fi, A-GPS support, all running on an Android 4.1.2 Jelly Bean operating system, and you've more or less got a winner on your hands right now. Apart from that, you can choose from 16GB or 32GB models, where either one will still come with a microSD memory card slot just in case you run out of recording space for your videos.

Expect the Galaxy Note 8.0 to come with all the relevant features and services from Samsung such as Multi window support, S Pen with S Note, Air View, Popup Play, ChatON 2.0, Smart Stay, Direct Call, Awesome Note, and AllShare support, among others.

It should cost less than the 400 Euro mark when made available, and the Android-powered mid-range tablet market would definitely be perked up with the Samsung Galaxy Note 8.0's debut.