 Samsung Galaxy Note 8.0: Hands-on Video
Authored by:
Nico Heister
On Saturday at the MWC, the Galaxy Note 8.0 was unveiled. We had the opportunity to test out the 8-inch tablet and shoot a short video for you guys. At a first glance, it really makes a good impression!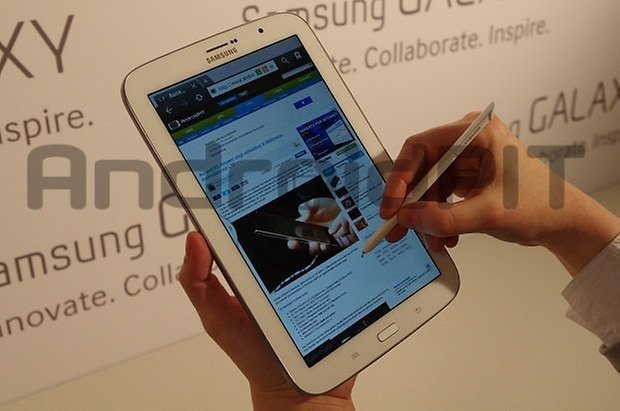 The Galaxy Note 8.0 feels right when placed in your hand. Like all other devices belonging to the Note family, the tablet offers an S-Pen, which provides many functions, like cutting out pictures for example.
Technical Data:
Processor: Quad-core 1.6 GHz Exynos
RAM: 2 gigabytes
Memory: 16/32 GB + a micro SD memory card slot
Display: 8 inches (1.280 x 800 pixels)
Battery: 4.600 mAh
System: Android 4.1.2 with Samsung TouchWiz
Back Camera: 5 megapixels
Front Camera: 1.3 megapixels
Dimensions: 210.8 x 135.9 mm (8.26 x 5.31 inches)
Weight: 338 grams (3G version) (11.92 oz)