Samsung Galaxy Note Pro expected to be announced at CES With CES just around the corner, we've got our sights set on whatever new devices could be announced during the widely popular technology fair. Rumor has it that the Korean super giant Samsung is planning on introducing their biggest tablet to date yet: a 12.2-inch Galaxy Pro.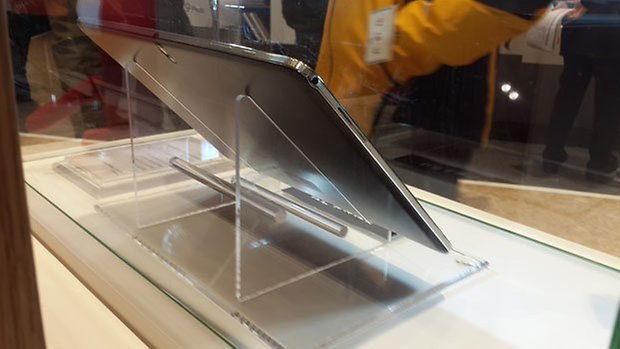 The Consumer Electronics Show (CES) in Las Vegas is expected to bring with it a plethora of device announcements from various manufacturers. Samsung leads the pack of device related rumors with the latest murmurings of a new tablet that will bring 12.2-inch sized device to their popular Note series.
The information originates right now from ZDNet Korea and cites an unnamed industry source. The information provided hints at a tablet with a 12.2-inch display with a 2560x1600 pixel resolution. Along with that, the new tablet is expected to come along with a digital S-Pen, much like its smaller brother, and comes with 3 GBs of RAM and a 2.4 GHz processor. The battery will come in at 9500 mAh and come equipped with a customized version of Android 4.4 KitKat.
| | Galaxy Note Pro |
| --- | --- |
| System | Android 4.4 KitKat |
| Processor | 2.4 GHz |
| Memory | 3 GB |
| Internal Storage | 16/32 GB |
| Battery | 9500 mAh |
| Dimensions | 29.5 x 20.3 mm |
| Weight | 771 g |
If true, then this will be the second device in a row for the Note series within a small time frame. We'll just have to wait for CES to debut before we know the full extent of what Samsung plans on revealing.