 Pebble Blue Samsung Galaxy S3 Officially Delayed Because....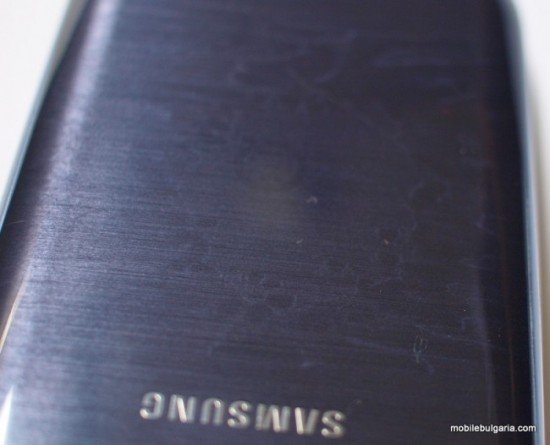 ….of a potentially pretty nasty problem. Previous reports had cited a small issue with the paint on the Pebble Blue Galaxy S3, but thanks to Mobile Bulgaria and Phandroid, we now have a picture of how serious the issue actually is.
If you have a look at the photo above, you can see that there are spots of white running all along the back of the device, which is a clear indicator that the paint isn't staying on the surface as it should. Samsung is still stating that it should be available for purchase in 2 to 3 weeks, and I can't help but wonder how they will correct the issue in such a short amount of time. Do they plan on repainting ALL of them? Why are these issues always discovered AFTER the phone is released?
We will bring you more details as we receive them. I just hope we aren't looking at the same problem HTC had with the release of the One S.
UPDATE: More pictures of the issue can be viewed directly here at Mobile Bulgaria's website.
Samsung has also released the following statement in regards to the issue (via Slashgear):
"Samsung's Galaxy SIII Pebble Blue version comes with a newly invented blue colour and special hyper-glaze material.
In order to meet the highest internal quality standards and to provide the best quality Galaxy SIII to customers, a short supply of Pebble Blue version is expected in some regions in the next 2-3 weeks.
Samsung is working hard to ensure that customers will get the Pebble Blue coloured devices as soon as possible."
Picture credits: Mobile Bulgaria