 Petition For Official Samsung Galaxy S ICS Android Update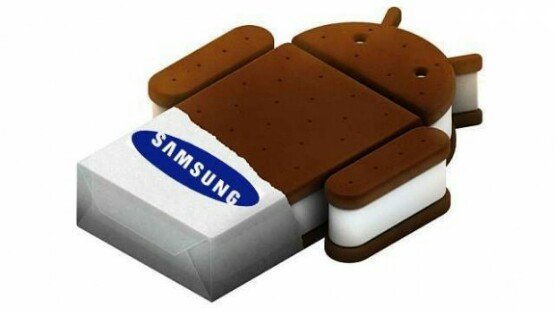 (picture from TmoNews)
Samsung Galaxy S users were probably pretty bummed to hear that their devices would not get an official update to Ice Cream Sandwich, and I can certainly understand why. Specwise, it would seem fair for the device to get the latest android update, even if it would be missing a few features, and rooting your device to get a semi working update (CyanogenMod lacks the proper code from Samsung to create a proper mod) isn't an ideal situation for all owners of the device. Well the Android community has decided to do something about it, and is officially petitioning Samsung to update their beloved devices. One of our own forum members Alex M has made some pretty good arguments to back up why it should receive the update, and I for one think that this petition deserves the attention of anyone who owns the device.
Alex's comments on the subject were:
"As Galaxy S owners, we are all united. As Android users we are all united. As far as Samsung is concerned we are all NOT created equal. Our device, the Galaxy S (GT-I9000) and Vibtant, is now being left to the wayside for any future updates from Samsung even though our core specs are extremely similar to the Google Nexus S, which has already received the ICS update. The CyanogenMod team has left us due to the on-going issue of 911/e911 and the lack of the proper code from Samsung to alleviate a potentially fatal result of a custom ROM. It is our intentions to serve Samsung with a petition asking for the update to ICS, which will in-turn, alleviate the 911/e911 issue as well.
We are asking all Galaxy S users to sign this petition to get Samsung to reconsider giving all top end Galaxy S devices the ICS update. Please help us with our goal and sign the petition. If you are on a Galaxy S phone, this affects you too".
Fair enough, and Alex certainly makes some good points in his arguements about the hardware. XDA Developers is also down for the cause, and if this update is something you would like to see happen, I highly encourage you to use your voice and sign the petition.
What you can do to help
The petition can be found on XDA here, or also here at change.org. The orginal thread from Alex can also be found on our forums here.
Best of luck to all you Galaxy S owners, and keep us updated on if Samsung hears the call!