Samsung Galaxy S3: Disappointment Or Win? Part 2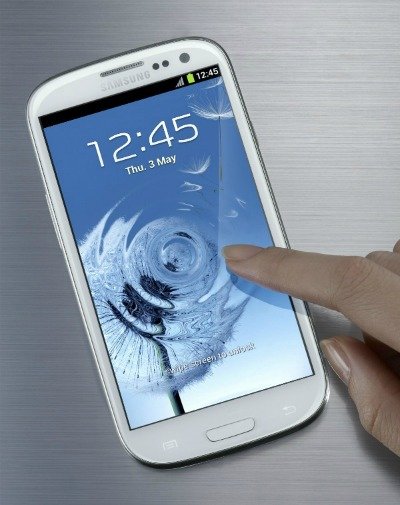 I'm actually really glad that the cat is finally out of the bag for Samsungs newest flagship. You've probably already heard that the Samsung Galaxy S3 made its official debut yesterday, and it's making big noise as expected. Is the device impressive? Yes. Will it sell well? Most likely yes. Is it powerful? Yes. Feature packed? Yes. Is it worth selling the phone you have now to put towards purchasing? That's a hard one. Did it live up to expectations? Again, a very difficult question to answer. As much as I am glad to see the Samsung Galaxy S3 finally in the wild, I'm still very undecided as to how I feel about the device. Despite the impressive hardware and some very cool features, it's hard for me to really label this phone as the end all king of the Android kingdom device. Why? Because despite the things Samsung got right with the device, they also got a lot wrong. Part one of this article (found here) touched on what I feel they got right. Lets have a look at what they got wrong in this article.
(These are naturally only my personal thoughts on the GS3, which can and will differ for everyone. If you like a phone, you should buy it based on how YOU feel about it, and not based on the opinions of others).
What they got wrong
Have a look at this photo of the GS3: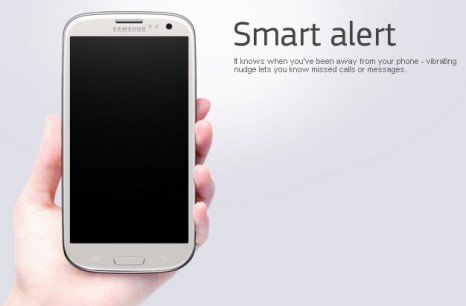 Now have a look at this photo of my Galaxy Nexus: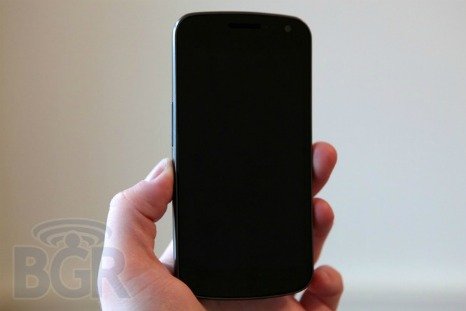 To me, the phones look VERY similiar, and if Samsung would have released a black GS3, it would have looked way too much like a Gnexus (without the button). That being said, why the wide and awkwardly thin physical button? In fact, why a physical button at all? I'm not saying it looks bad, as I LOVE the look of the Galaxy Nexus. But somehow, I hoped for more from THE new Android flagship device in terms of design.
Material wise, I have to admit I'm NOT impressed. Now mind you, I didn't like the feel of the Galaxy S or S2, and have actually always preferred HTC devices in terms of feel and weight. But all that changed with the Galaxy Nexus, and it was the first Samsung device that felt really great in my hand. I can tell you now that this phone does NOT have that feel. The plastic on the device feels a bit, (sorry Sammy) well, cheap. Yes, the phone is very light and thin, but it's a very slippery type of plastic that in my opinion feels worse than the S2 did in my hand. I understand that it didn't matter to most people, considering how well the S2 sold, but I had hoped that Samsung wouldn't go SO plasticy on this device, but instead a bit more premium. Unfortunately they didn't.
The 8MP camera with BMI sensor is definetely a great camera (if not one of the best on an Android phone), BUT I have to admit I'm disappointed. If they really wanted to stick it to HTC and Apple, they would have went 12MP. My HTC Sensation last year already had an 8MP shooter, and I had hoped Samsung would really raise the bar by going for high mega pixels along with some new innovations, like the HTC One series did with being able to take pictures while shooting video. The iPhone 4S came with an 8MP shooter, and I would be willing to bet the iPhone 5 will take mobile cameras to another level. I wish Sammy would have done the same.
The Galaxy S3 commercial = LAME. I'm not going to even go into more details on that. It was just horrible. You can check it out here if you want. This pisses me off more than anything else actually, as it seems that Apple is the only company out there that make GOOD commercials that are so cleverly done that the songs from those commercials are stuck in your head after seeing the commercial a few times. The Galaxy S3 commercials "OMFG how cheesy was that?" factor is way too high for me to take seriously. It's way too touchy feely "I am a member of your family but still a phone"-ish. Maybe it will grow on me. As far as Touchwiz goes, I knew it was coming, but I still hate it like the pest. Sense 4.0 looks AMAZING. Touchwiz version 4 doesn't. And why no US release date? Great that they could give an EXACT date for the EU release, but only "sometime in the summer in June" for the US. Not very cool Sammy. A possible dual core device with no concrete release date? Where is the US love?!
Bottom Line
The Galaxy S3 is a GREAT phone, and it would not surprise me to see if move more units than it's little brother (GS2). Will I be selling my GNexus and getting one of these. No I will not. Would I recommend it over the HTC One X? Yes and no. It really depends on what you want to use the phone for. If you're into rooting, I would go with the GS3. If you're into heavy gaming, it's toss up. If you like a phone that feels a bit heavier in you're hands and has a beautiful skin on top of Android, I would go with HTC. While it brings a lot to the table, it doesn't bring SO much more than other quad core devices coming out, and I personally am now very sure that I will hold onto my current device and wait until the next Nexus phone is announced.
Many will think I'm being too hard on the Galaxy S3. But remember this: Apple released the iPhone 4S, which was a small update to the iPhone 4. This time around, that won't happen. The iPhone 5 WILL be a game changer, and I wanted to see Samsung throw EVERYTHING they had at Apple with the Galaxy S3. As great of a phone as it is, they could have done more with it, as its specs barely (if even at all) are better than current quad powered phones. They could have went with a higher camera, more premium material, pentile plus display, and even more. If they would have delivered all that, combined with it's unique selling points such as the microSD, HD front facing cam, 4.8 inch screen, wireless charging, ect, they could have made Apple tremble. This time around, I hate to admit that Samsung made it too easy for the iPhone 5. Sure, the iPhone will sell regardless, but Samsung was the only company with the power to slow it down. By releasing a phone that's only slightly better (if that can even be said) than other Android quad core devices, the iPhone 5 will clearly outperform it in power, and in sales. With that being said, as much as it will indeed be a threat to Apple and the iPhone 5, it could have been a MUCH bigger one.
What do you guys think? I would love to hear your thoughts in the comments below!
Picture credits: GS3 - www.tekkaus.com / Galaxy Nexus - www.bgr.com