 Samsung's 2012 Lineup To Be Presented On March 15th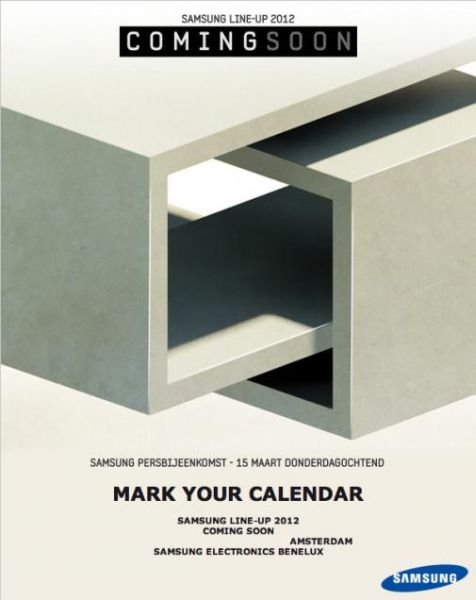 A lot of people were disappointed when they learned that Samsung wouldn't be holding a press conference at MWC this month, as many were hoping to see a new phone or a new tablet presented by Android's top selling manufacturer. But we knew that Samsung wouldn't keep us in the dark for long, and it's now been confirmed by Samsung that they will reveal their 2012 line up on March 15th in Amsterdam.
The inviatation that Samsung is sending out (above) doesn't reveal too much, but is enough to tell us that we will be seeing what they have in store for 2012 at this event. It's all speculation as to which devices they will announce, but I'm betting on the Samsung Galaxy S3 and possibly a new tablet.
If the Galaxy S3 is announced at this event, it should give plenty of time for most markets to start purchasing in the summer, which would undoubtedly make a lot of Samsung fans happy. More details to come as we receive them.