BREAKING: Samsung Galaxy S3 Caught On Video (UPDATED)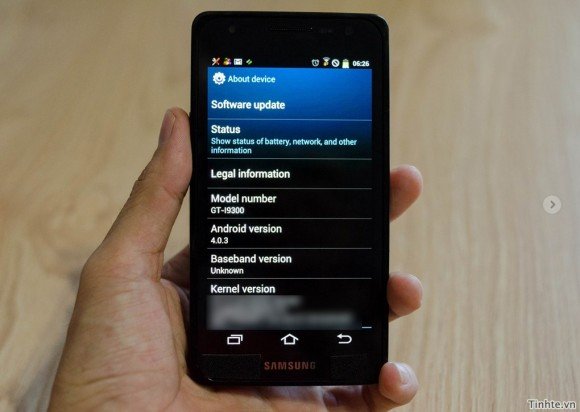 Booyah! It looks like the Samsung Galaxy S3, hands down the most highly anticipated Android device of all time, has FINALLY been caught on video in Vietnam just weeks before its official release3 next month. The phone and its Super AMOLED HD 4.6 inch 1280 x 720 resolution landed over the Tinhte, the notorious (and very reliable) arch leakster site, but it seems the image and video have been taken down. Fortunately, Engadget was able to get their hands on it before it was yanked! (Nicely done Engadget!)
The phone arrived there with the name Samsung GT-I9300, sporting an 8MP camera with LED flash, a 2050 mAh battery, and NFC support (very similiar to the Galaxy Nexus).
Design wise, it's being tipped that it will change before launch, as Samsung is still reportedly using a disguise to keep it as secret as possible. Hardware wise, we're looking at a 1.4GHz quad core processor with 1 gig of memory and 16 gigs internal memory. There's also a micoSD slot (SCORE).
Here's another screenshot of the device, and a video below. What do you guys think? Were you expecting more, or are you pretty satisfied?
P.S - To anyone not liking the looks of the device, remember that it's likely to change again before launch (we could be looking at the actual "disguise box" that Samsung sends it in!).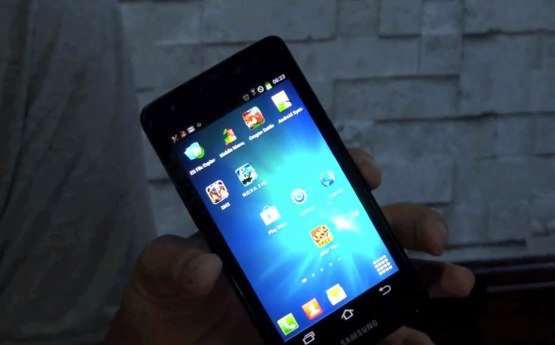 UPDATE 2: Here's a link to the same video with English subtitles. We will leave up the other vid in case YouTube removes the new one with subs.
Let us know in the comments below or in our forums!
Picture credits: SlashGear - Video Credits - Engadget