Benchmarks: Samsung Galaxy S3 VS Tegra 3 VS Snapdragon S4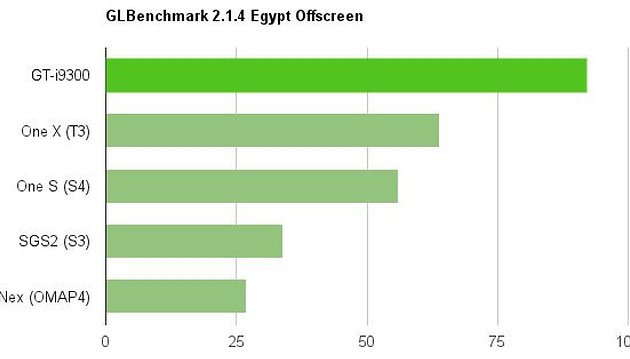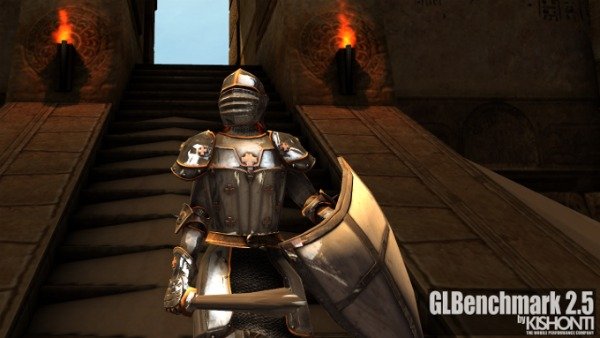 The release of the Samsung Galaxy S3 is literally less than 10 days away, and along with the anticipation of how it will look and what hardware it will feature, the biggest question in the minds of many is how it will perform. Benchmarks of the Galaxy S3 were recently spotted on the GLBenchmark website, which were apparently left there by a careless user. Daniel P of PhoneArena spotted the benchmarks, and the numbers were certainly very impressive. Based on the results found at GLBenchmarks, our friends over at Android and Me performed a quick performance test and put the Galaxy S3 against the HTC One X, the HTC One S, The Galaxy S2 Skyrocket, and the Galaxy Nexus. As you can see from the results, there is a pretty clear winner here.
Before having a look at the results, lets have a quick breakdown of which phone is running which processor:
Samsung GT-i9300 (Galaxy S3): Exynos 4412 (quad-core A9, Mali-400)
HTC One X: Tegra 3 (quad-core A9, GeForce GPU)
HTC One S: Snapdragon S4 (dual-core Krait, Adreno 225)
Samsung Galaxy S II Skyrocket: Snapdragon S3 (dual-core Scorpion CPU, Adreno 220)
Samsung Galaxy Nexus: OMAP4 (dual-core A9, PowerVR SGX540)
And here are the results of the tests they ran: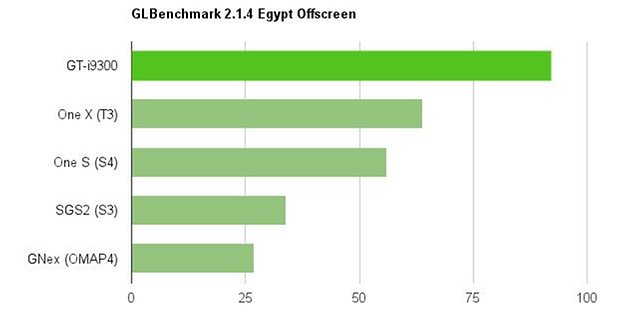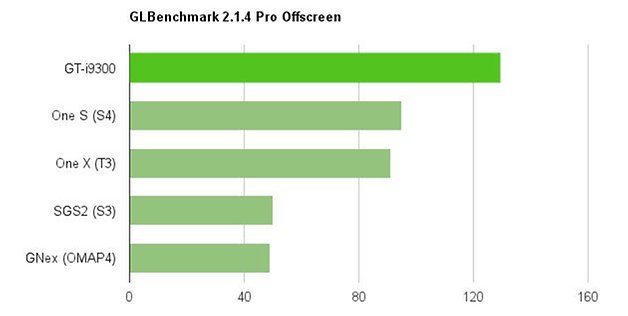 After seeing these results, 2 things came to my mind: 1. WOW. My "new" Galaxy Nexus is getting sold soon, and 2. Tegra who?
Of course, keep in mind that if these tests are accurate, the Galaxy S3 used in the test is most likely still running unfinished software, meaning that the numbers could change again. I'm actually really curious what these numbers would have looked like had Samsung decided to go with the Exynos Cortex A15 2ghz chip, but I'm by no means complaining about the test results I'm seeing here.
Hopefully, we'll have an S3 in our hands soon enough to get some hands on time to benchmark the device.
What do you guys think? Impressed by the numbers? I mean sure, benchmarks mean nothing vs day to day performance, but I'm actually pretty impressed at how it very easily bested Nvidia's Tegra 3.
Picture credits: top picture - GLBenchmarks.com - test pics - Android and Me