 Will Samsung Release An iTunes Competitor With The Galaxy S3 Today?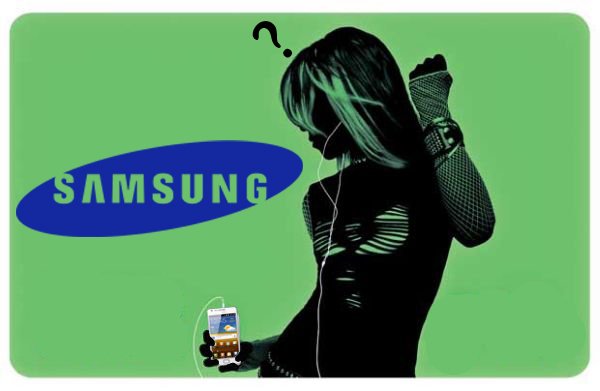 AndroidPIT is in route to London preparing for the long awaited Samsung Galaxy S3, and on our way from Berlin we had some time to discuss just how much hype is surrounding this device. Normally Apple only gets this type of attention when releasing a new phone, and for the first time, an Android device is generating enourmous amounts of hype that's in many ways comparable to a new iPhone release. This is a first in many ways for Android, and what's clear now is that Samsung REALLY has to deliver on this release. Expectations are high, and one thing they cannot afford is a disappointed crowd of journalists ready to tear Samsung apart at this event.
But rumors are flying that Samsung might also release "one more thing" at the event tonight. One more thing? That doesn't tell us much naturally, but it does indeed raise our level of curiousity even more. Samsung HQ in South Korea has done such a great job at keeping details about tonight a secret that we honestly don't know what to expect. It's speculated that Samsung could release their new S-Cloud service with the device, and some even say that Samsung might release a new flagship tablet alongside the device. It could be none of these services or devices, or all of them for all we know, and what's best is that we will only have to wait a few more hours to find out.
Samsung will attempt a presentation comparible to Tim Cook and the late Steve Jobs at their event tonight, which will most likely be full of enthusiasm and pushed by journalists from all over the world. Here at AndroidPIT, we think that this "one more thing" will most likely be something that Samsung has needed for a long time: Their own version of iTunes.
I could imagine that Samsung could surprise us today with their own version of iTunes, and maybe even their S-Cloud service to accompany it. This would enable all types of content to integrate with their TV's, tablets, and smartphones. LG, HTC, Sony, and other OEM's have gone in this direction, but it's always been something that Samsung has not yet dove into. What better time that today to announce this new service? The tech world has traveled to London with open eyes and ears to vew this event, so today would certainly would make sense.
What do you guys think? Would it make sense for Sammy to annouce their own version of iTunes today, or will that "one more thing" be something completely different?
Picture credits: original picture from Apple. Edited by Kamal from AndroidPIT