Samsung Galaxy S3 Breaks Sales Record: 20 Million Sold and Counting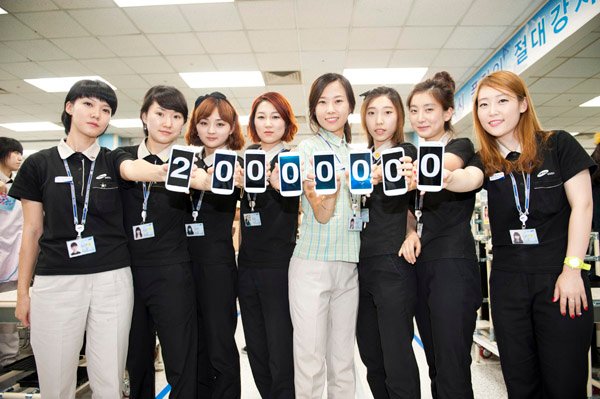 The Galaxy S3 is not only the #1 bestselling smartphone in the U.S., but it just reached a sales milestone of 20 million shipped units faster than any of its predecessors.
According to an official statement by Samsung, the Galaxy S3 reached its 20 million shipped units in a mere 100 days, meaning it's been selling approximately 200,000 units per day. That's three times and six times faster than the Galaxy S and Galaxy S2 sold, respectively.
According to Samsung, they've sold:
6 million units in Europe
4.5 million units in Asia
4 million in North America
2.5 million in Korea
I suppose its not surprising that, even with a population of 49 million, South Korea bought almost half the number of phones that the U.S. bought, given that Samsung plays such a large role in the country's economy.
What do you think: does the Galaxy S3 live up to the hype?