How to tell if a Samsung Galaxy S3 is fake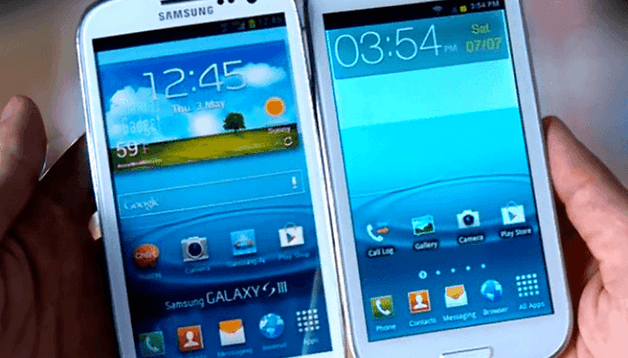 The Galaxy S3 is one of the most sold smartphones on the planet and as is the trend, fake versions of Samsung's smartphone can be found on the black market, especially online. Even while holding a real and an imitation of the S3 side-by-side, it's sometimes hard to recognize which one is the real deal…here are a few things to look out for when trying to tell if you have a fake Galaxy S3.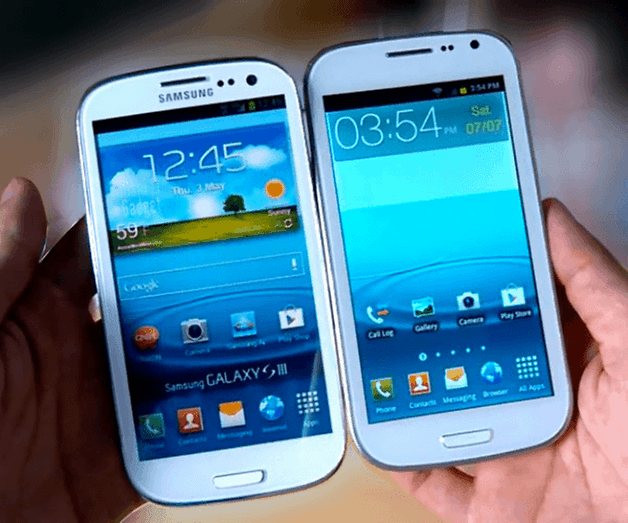 A contraband version of the Galaxy S3 can be found on the market for around 170 USD. The one in the image above is delivered with four 'presents': a car adaptor, bluetooth headphones, a stylus and a cover. This seems better than the original, right? Wrong! If the list of fake S3 tech specs seems good to you, here's a little comparison get you thinking straight again:
| | | |
| --- | --- | --- |
| | Real Galaxy S3 | Fake Galaxy S3 |
| Screen | 4.8-inches, AMOLED | 4.3-inches, (WVGA) |
| Dimensions | 8.6 x 70 x 136.6 mm | 10 x 70 x 130 mm |
| Camera | 8 MP | N/A |
| Internal storage | 16 GB + microSD | 256 MB + microSD |
| RAM | 1 GB | 512 MB |
| Connectivity | HSPA, 3G, Wi-Fi 802.11 a/b/g/n, Bluetooth, NFC, microUSB v2.0, USB OTG | 3G, WiFi, Bluetooth |
| Processor | Samsung Exynos 4, quad-core, 1.4 GHz (International version) / dual-core Qualcomm Snapdragon, 1.5 GHz (US) | MTK 6515, dual-core, 1,0 GHz |
| Battery | 2,100 mAh | N/A |
| Interface | TouchWiz | TouchWiz imitation |
| OS | Android 4.0.4 (updated to Android 4.3) | Android 4.0 ICS |
10 tips to recognize a fake Samsung Galaxy S3
Having analyzed the tech specs table above, it's now evident that the fake S3 just doesn't cut it. However, if you don't complete this verification and all you do is hold the device in your hand, the two designs are quite similar, so here are 10 tips to avoid falling into a trap:
The fake S3 is heavier.
It's less compact and its dimensions are different
The camera isn't as good
It's running on a mediocre version of Android 4.0
The display technology isn't AMOLED or Corning Gorilla Glass 2
It doesn't permit geo-tagging, face recognition, smile detection, optical stabilisation images and video capturing in HD.
Its processor performance is worse.
It doesn't offer any smart functions such as eye tracking or Smart Stay.
Its memory is smaller.
The lock screen doesn't have the ripple effect.
Last but not least, most S3 replicas don't include the Play Store. So, did you manage not to get tricked?