 Samsung Galaxy S3 Goodies Leaked – Ringtones, Live Wallpapers + More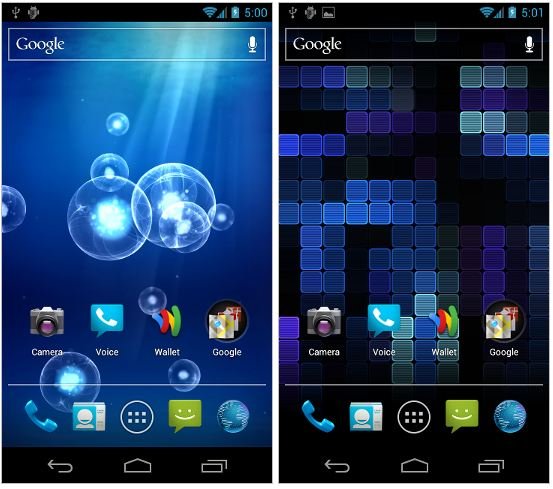 If you'd like to install the newest aesthetic updates to Sammy's TouchWiz interface on your device, you're in luck. Users over at XDA developers have started taking apart the Galaxy S3 ROM and singling out ringtones, live wallpapers, notifications and alarms from the firmware you can install on your device. It's Galaxy S3 madness over here – and you don't need a rooted device to join in the fun!
Wallpapers
Sammy's newest static wallpapers for the Galaxy S3 are, as you probably guessed, heavily inspired by nature. We're talking flowers, raindrops, dandelions and ponds, but there are also cool live wallpapers filled with dots you can customize and a "deep sea" live wallpaper featuring jellyfish. Take a look here:
Ringtones and Notifications:
Sammy's ringtones are also heavily inspired by nature (titles include "fog on water," "blowing dandelion seeds" and "rays of sun:" According to some commenters, a few of the ringtones "sound like Kenny G threw up," while others loved 'em.
To download anything mentioned here, click on the source link below!