Samsung Galaxy S3 Launching on All U.S. Carriers This Month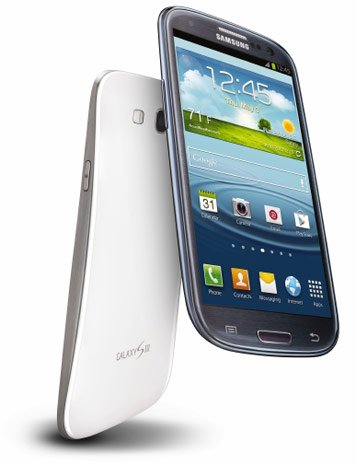 According to official sources, the Galaxy S3 will be releasing across all five American carriers, including Sprint, AT&T, T-Mobile, Verizon and US Cellular, starting in June (ie, VERY SOON). Pricing is expected to start at a very reasonable $199. But, perhaps best of all, is Samsung's golden branding strategy...
Samsung's PR says that it is "delivering the same iconic smartphone design and content sharing experience with AT&T, Sprint, T-Mobile, Verizon Wireless and U.S. Cellular." What does that mean? Well, guessing from the fact that the Verizon varient of the Galaxy S3 looks just like the model released at the global launch party and the fact that Samsung's now affirmed its commitment to keeping the phone the same across all carriers points to one conclusion: the end of carrier-specific varients. So if you want to buy the Galaxy S3 on Verizon, your phone will most likely look and operate the same as the Galaxy S3 on Sprint. In a word: yes!
Now, we don't know when exactly in June the phone will be releasing, only that the releases will be beginning this month, but still this represents a huge contrast to the way the Galaxy S2 was released. Remember how long you had to wait for the phone to reach U.S. shores? Well, it looks like Samsung has taken the release complaints seriously by making sure this phone launches on time.
Lastly, let's talk about that $199 pricetag. I think we can all agree that's a pretty sweet deal for such a buzzed-about phone. I also fail to see how the price will differ across carriers since we're essentially talking about the exact same phone (all US models will include 2GB of RAM), but I'm guessing some carriers will step up to the plate with better deals.
What carrier are you with? Are you planning on buying the Galaxy S3 when it releases? Let us know below!