AndroidPIT Live Stream Of The Samsung Galaxy S3 Event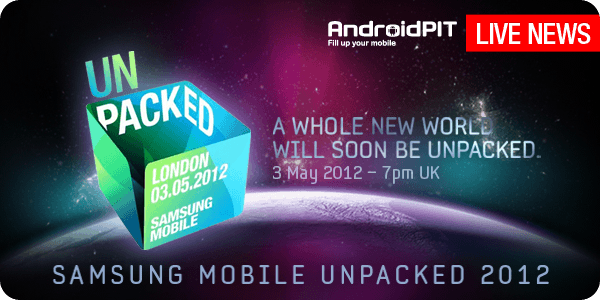 AndroidPIT is coming to you live from London for the release of the Samsung Galaxy S3! Excitement is in the air, and we are literally less than 30 minutes away from the beginning of the event! We wil do our best to bring you all the action as it happens, and will also try to get through the crowds of people to get some hands on (or at least close up) time with this long awaited device. Here we go!
21:23PM Here's some more pics guys: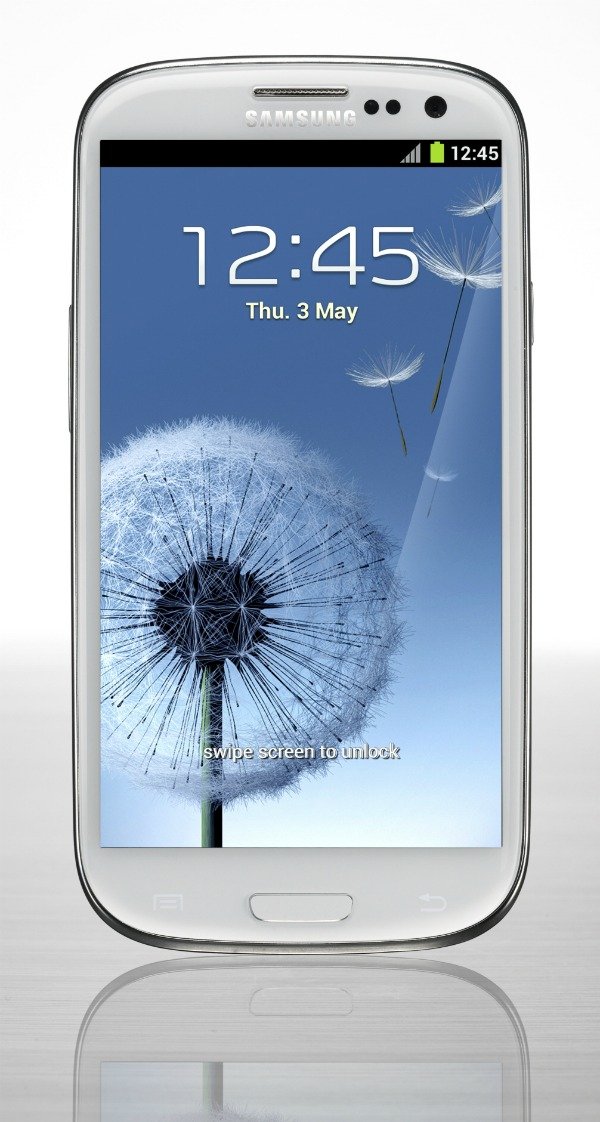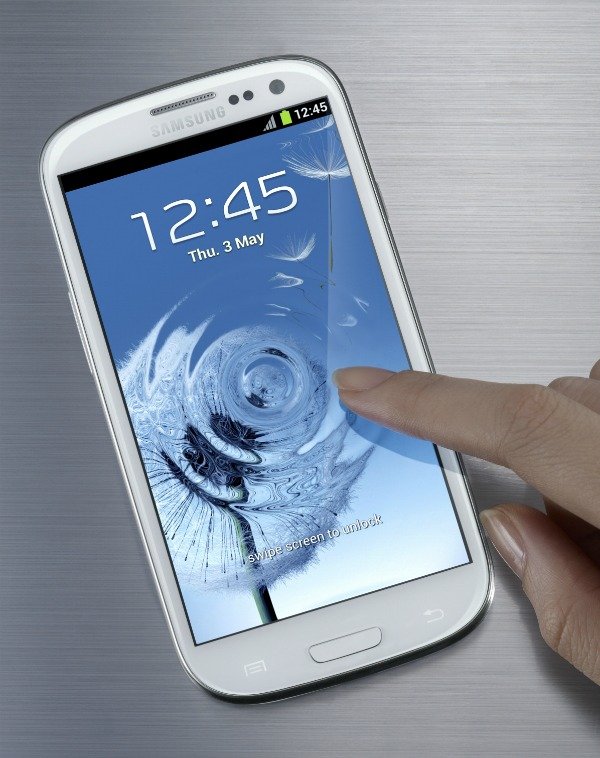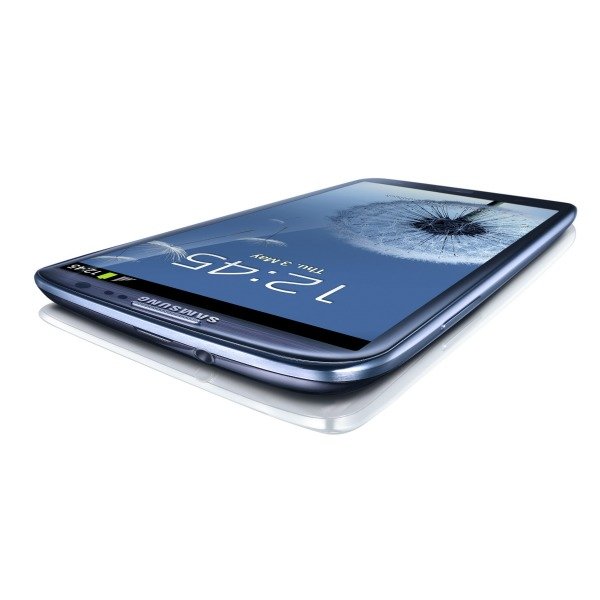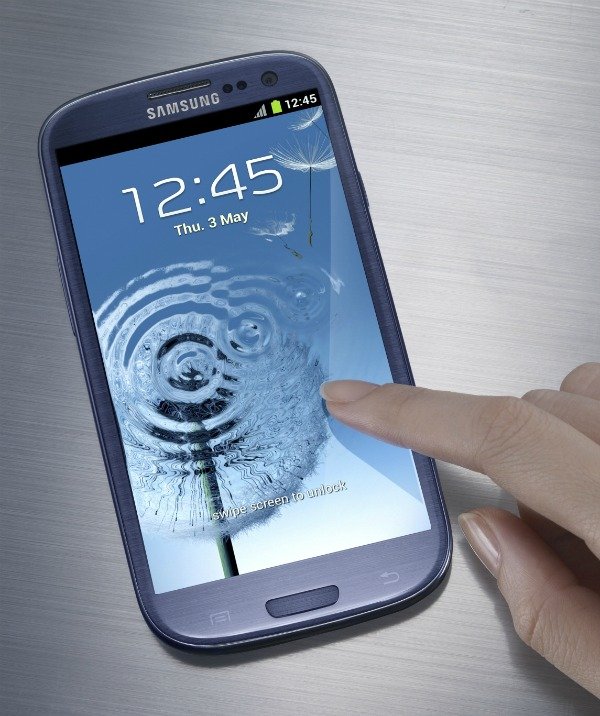 US 4G release date "this summer". No word on if it ships dual core in the US or not. UPDATE. Looks like June for US release.
21:00PM Trying now to make our way through for a hands on.
20:59PM Samsung Mobile pin just introduced. False alarm...grrrrrrrrrrrrrrr
20:58PM Whats going on?
20:58PM Hmm..something else coming..
20:57PM They really didnt talk much about the processor. Strange.
20:57PM Looks like its about to end. We're gonna try to get a hands on QUICKLY!
20:57PM No release date for the US mentioned. Sorry guys :(
20:56PM Thats just a little over 3 weeks! Pretty fast!
20:56PM NFC with american express, release date on May 29th in Europe! Time to sell my GNexus!
20:55PM Heres a pic of the phone from netbooknews: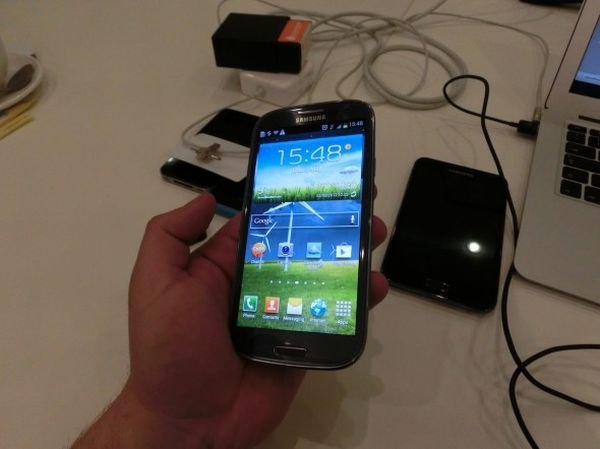 20:54PM S Health to monitor your health preinstalled? Ok...**yawn**
20:53PM I'm gonna predict that this phone is gonna sell like the Bible...well..maybe not SO many....but it's gonna sell! This is a HUGE day for Android!
20:53PM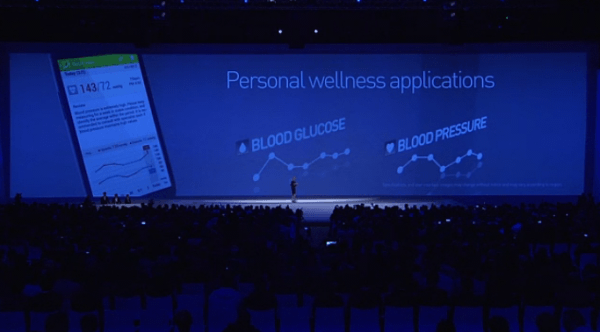 20:52PM 17 million songs now on Samsung music hub via a new partnership! iTunes for Samsung! :-D
20:51PM Quad core processor confirmed! But wait....
20:50PM Lots of accessories to go with it..docks, ect
20:49PM Wireless charging FTW! VERY nice!
20:48PM Front facing camera also shoots in HD.
20:47PM Also very cool: The burst shot mode has a function that automatically selects the best image. How exactly is it selected? I do not know. But the demo works very well.

The camera should be very good: 3.3 frames per second in burst shot.
20:45PM Ok..This is really VERY cool: You can look at a video and can do whatever you want on the phone like surf or whatever, and the video will keep playing.
20:43PM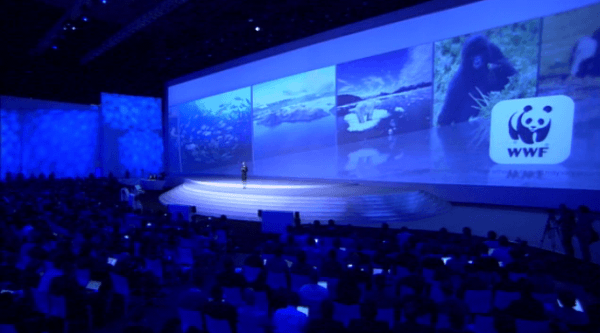 20:43PM Ooooooh, Samsung has a big heart: For every person who is here tonight, Samsung will donate $ 100 to WWF.
20:43PM Cool live wallpapers!
20:42PM Is the phone nice? Oh yes it is...has it shown us something GROUNDBREAKING yet? Not yet....
20:40PM It comes in 2 colors! Pebble Blue und Marble White.
20:40PM Another speaker now.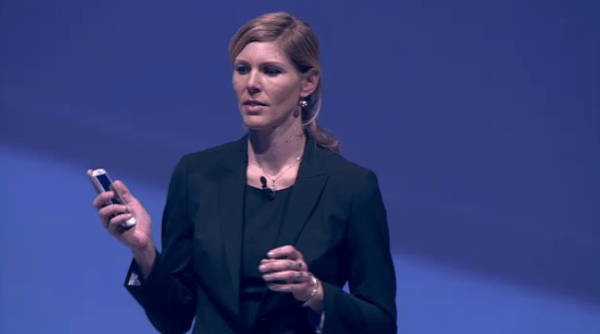 20:39PM I can tell you guys right now: This is a SERIOUS iPhone contender for consumers. The social and S Voice features are really impressive.
20:37PM My God...this phone seems to have a brain!
20:37PM "The phone understands how we share and interact with our friends". They are showing a demo of how easy social sharing is.
20:36PM "The Galaxy S3 is really designed for humans".
20:35PM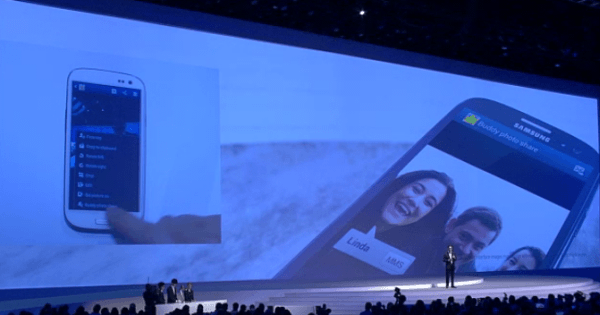 20:34PM
20:33PM This is SO much more than I thought it would be so far, and we're just getting warmed up!
20:33PM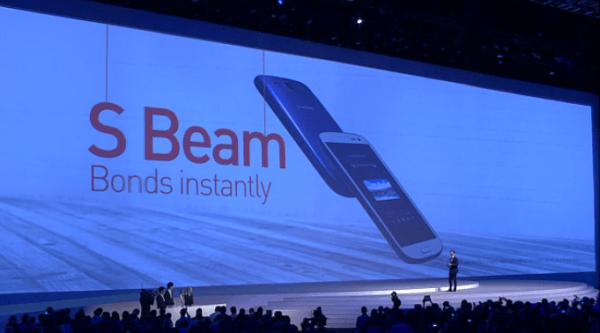 20:32PM The moment you get the phone in your hand, you will be notified of important SMS or phone calls that need to be made. Thats pretty slick!
20:31PM S Voice will recognize your face???
20:31PM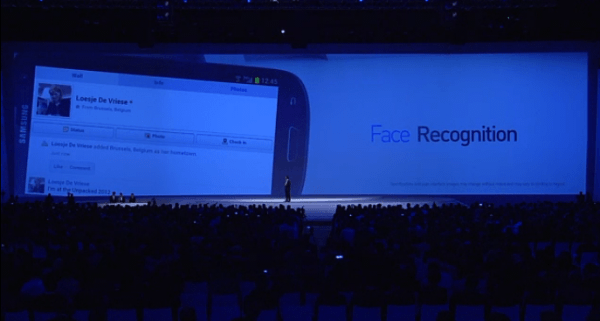 20:30PM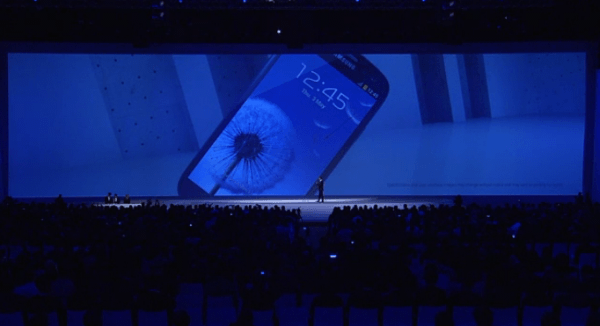 20:30PM Samsung says the phone will get to know you as a person and act accordingly. This is really something.
20:29PM It understands 8 languages.
20:28PM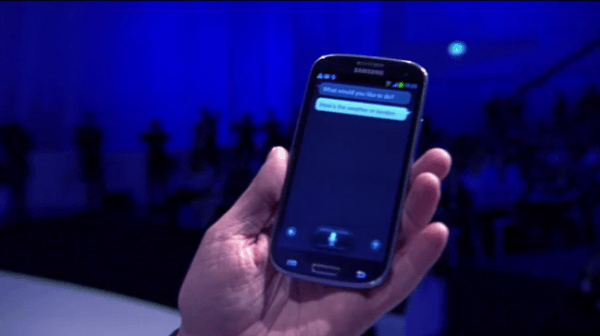 20:28PM WOW. Live demo is ALOT like Siri for IOS. The people are LOVING IT.
20:27PM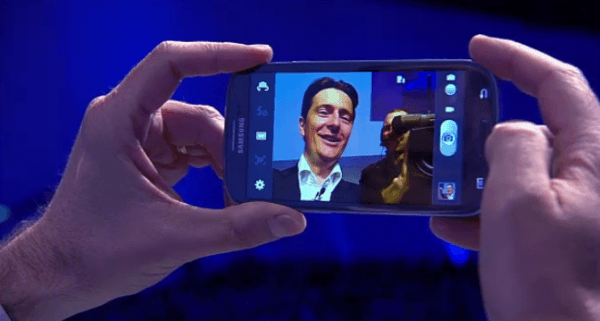 20:26PM
20:26PM Yessir! S-Voice for Samsung. NOBODY saw this one coming!
20:26PM Oh WOW. S Intelligence! That means Siri for the Galaxy S3!
20:25PM
20:24PM Got the pics down now. Sorry for that!
20:24PM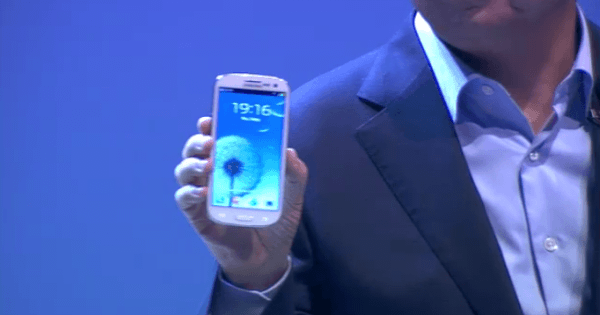 20:19PM Sorry if pics arent loading guys...I will correct as I can. For now, just copy and past the pic link into your browser until I can sort this out.
20:17PM Heres the first picture guys!
20:17PM 8 mega pixel camera (grrrrr....thought for sure we would get 12).
It will weigh 133 grams and has a 2100 mAh battery. 8.6 mm thick.

145 countries and 296 operators will sell it. WOW

20:14PM He is CONFIDENT in this device.
20:13PM 4,8 inch Super AmoLED-Display.
20:13PM "The Samsung Galaxy S3 is the best smartphone in the world". WOW

20:12PM President and head of IT at Samsung stepping to the stage to explain more.
20:11PM Samsung says they know they have to deliver a VERY impressive product to meet those expectations, and that this is what is exactly going to happen now!
20:11PM Samsung asked consumers what they wanted in their next device. They were told its not only about what there phone could do , but HOW it does it.

20:08PM Host is coming to the stage
20:08PM Here we go!
20:07PM Orchestra is playing..pretty impressive! Nice version of Samsungs theme tone :-D
20:02PM Even 3G is down here. Absolute chaos!
20:00PM We will try to get pictures of the device as soon as we can.
19:59PM Over 3000 journalists here! Really insane atmosphere!
19:59PM Pretty lucky to get in the 2nd row!
19:58PM Here we go guys!
19:39PM 20 minutes and counting...:-D
We'vre all been waiting a while for this event to happen, and that moment is finally happening. No more speculation, no more rumors of what it looks like, what hardware it's running, what shape it is, when it will be available for purchase, what software exactly it will run....we will have all the answers to those questions very shortly.
19:31PM Doors are open and slowly its filling up.