Samsung Galaxy S3 Up for Pre-Order on Amazon, Official Website Live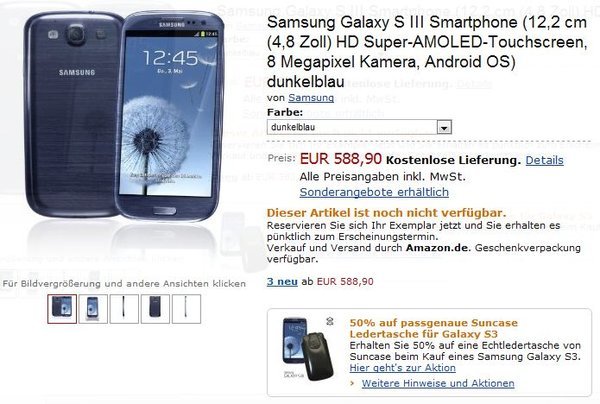 Attention, all of you wannabe first-adopters. The Galaxy S3 is already up for pre-order on Amazon.de for a cool €588. That number is in-line with most of the big Android releases in the past few weeks (the HTC One X is currently going for €559), and while it's not exactly a steal, you'll at least be the first kid on the block with an S-Voice and Smart Stay -enabled phone.
Also, the Galaxy S3 website has gone live. You can check out all of the features that make this phone special – including direct call, S-beam and social tagging. There are also some very nice pictures of the device to give you a better sense of what it may look like in your hand.
And if you haven't seen a hands-on video with the device, you can check one out below!
That's all the Samsung Galaxy S3 news for today!