Missed the Samsung Galaxy S3 Press Event? Watch it Online Now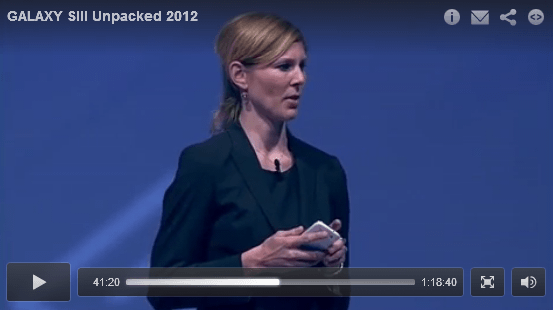 If you missed the live press conference in which Samsung unveiled the Galaxy S3, you missed a lot. Thankfully, Samsung has posted the whole thing online, so you can see – feature by feature – how the new phone stacks up.
Yes, it's mostly a lot of talking heads and marketing mumbo jumbo, but you can also get a pretty good sense of what makes this Galaxy the phone to beat in 2012.
Just a short list of the features shown off here: S-Voice, Buddy Photo Share, S-Beam, AllShare Cast, Pop Up Play and many more. The presentation is quite long, but it really does provide a comprehensive look at these features you're not likely to find in any hands-on videos on the web.
So, take a look! You can either watch the video here or click the link below to watch the press conference on Sammy's website.