 AndroidPIT Live In London For The Samsung Galaxy S3 Announcement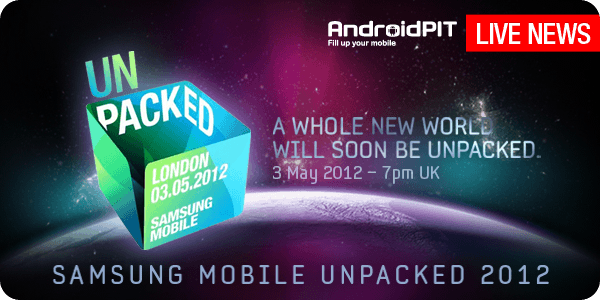 The day has finally come. I don't know about you guys, but all the rumored pics, rumored specs, rumored designs, rumored release dates, rumored screen sizes, rumored this and rumored that for the long awaited Samsung Galaxy S3 have killed approximately 28% of my brain cells over the past few weeks, and I am soooooooo ready to finally see this device get released. The clock is ticking down on the Samsung Mobile Unpacked app installed on my device, and is currently showing 10 hours, 41 minutes, and 23 seconds until the live unveiling in London takes off. AndroidPIT is live on location in London to bring you all of the news as it happens, and we are very happy to be a part of the release of the device that's generated more hype than any Android device to date.
Bout time! If you remember (hopefully you don't), I made a little bet with our readers back on the 29th of February that if Samsung didn't release the device on March 15th that I would post pics of myself worshipping an iPad. As the device is being released tonight, I will make sure to get those up on the blog in the next 24 hours (**sigh**). After all, a deal is a deal :-D
The invitations to the event were by invite only, and rumor has it that there will only be a few phones available for the press to play with. We will do our very best to get a quick hands on video after its unveiling, but we can't promise at this point that it will be possible. And who knows...maybe Samsung will launch another device alongside the S3?! You never know...but the good news is that in less than 11 hours, all questions will finally be answered and speculation put to rest.
So that's that! We'll see you tonight for the most hyped release to date in Android history, and be sure to stay tuned to AndroidPIT for all updates during the event!