Samsung Galaxy S3: Disappointment Or Win? Part 1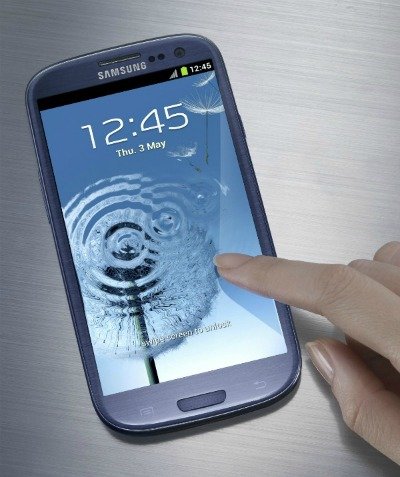 I'm actually really glad that the cat is finally out of the bag for Samsungs newest flagship. You've probably already heard that the Samsung Galaxy S3 made its official debut yesterday, and it's making big noise as expected. Is the device impressive? Yes. Will it sell well? Most likely yes. Is it powerful? Yes. Feature packed? Yes. Is it worth selling the phone you have now to put towards purchasing? That's a hard one. Did it live up to expectations? Again, a very difficult question to answer. As much as I am glad to see the Samsung Galaxy S3 finally in the wild, I'm still very undecided as to how I feel about the device. Despite the impressive hardware and some very cool features, it's hard for me to really label this phone as the end all king of the Android kingdom device. Why? Because despite the things that Samsung got right with the device, they also got a lot wrong.
(These are naturally only my personal thoughts on the GS3, which can and will differ for everyone. If you like a phone, you should buy it based on how YOU feel about it, and not based on the opinions of others).
What they got right and what could have been better
As speculated before, Samsung did indeed go with using their quad core Exynos 4412 quad core processor, which is of course a good thing. At this point, we can only confirm the global version of the phone will ship with the quad core chip, as in the US it's still being speculated that it will indeed ship with a Snapdragon 4 dual core chip due to US LTE compatibility. This also happened with the US version of the HTC One X, as HTC dropped Tegra 3 in favor of the S4 chip from Qualcomm. So for LTE carriers like AT&T, Verizon, and Sprint, a dual core chip makes sense. T-Mobile however runs a 4G HSPA+ network, meaning that it could play well with the global S3's quad core chip.
The front facing camera having a 1.9MP HD camera with flash was a nice surprise, and I VERY much welcome the edition of a microSD slot, which is something I very much miss with my Galaxy Nexus. S-Voice, the Samsung Siri variant is an enexpectedly nice surprise, along with the direct calling ability that basically lets your phone know when you're wanting to call or text message, and adjusts accordingly. The 4.8 inch 1280×720 HD Super AMOLED Pentile display is great, but I was really hoping for that same screen with a "PLUS" on the end of it. The wireless charging feature was VERY welcome, and I'm really happy to see a tier one company finally shipping devices with this functionality being pushed as a unique selling point.
The phone coming in blue and white is kinda nice, but I still would have liked to see a black version. I have my reasons for why I think they didn't release a black one (listed in the next article discussing what they got wrong), and although I'm not a fan of phones that aren't black or grey in color, the 2 available colors do look pretty good. Again, I'm not whining about these details, but am simply stating they would have been nice to see. I still do feel that Samsung got it more or less right on the screen, many of the features, and with hardware in general.
Release date was on point, and I like knowing I can pick up this phone in 25 days in Europe and shortly after in the US (if I were going to buy it). Sure, Apple does it faster, but we all have seen the horror stories about people trying to get an iPhone after its release date. I'm not waiting in line 2 days for ANY phone, and have no problem waiting a few weeks to order one. Samsung also hit the nail on the head in terms of availability, as the device will be up for grabs in 145 countries with 296 operators pushing it.
As you can see, Samsung got a lot right with this device. It's fast, it's powerful, great screen, unexpected features that rival the iPhone, and worldwide availability. It's all there, and will most likely be a huge hit with consumers, which is GREAT for Android. But did they get everything right? In my opinion, they certainly didn't, and we'll discuss what they got wrong in part 2 of this article.
What do you guys think? Did Samsung nail it, or did they hold back?
Stay tuned for part 2!