 Samsung Galaxy S4: 5'' Screen for Eye-Popping Visuals
Yet another statement has hit the web and this time from the online business magazine Bloomberg. What they did was simply confirm certain speculations that we had about the looming Samsung Galaxy S4 Unpacking: facts about the screen, processor and Smart features.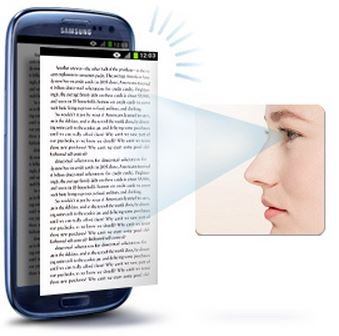 According to their sources, the new flagship will be wielding a 5'' screen and a quad-core Qualcomm processor in the US. Like we were already anticipating, the 8-core Octa chip will be present in S4's everywhere else.
Bloomberg is also contradicting what the New York Times had reported about the automatic scrolling based on the user's eye movement. This would've been a super cool feature. Since the S4 is expected to be a feature phone, I'm not sure if I believe them. A feature phone will have nothing less than the best and most innovative features. Eye scan and eye scroll being some of them. What they are saying is that such sophisticated features like this won't be presented during the launch, except for smart pause (pausing a video when you look away from it). I'm sure the new device will also boast Smart Stay like the S3, which keeps the screen from ''sleeping'' when you are looking at it.
As the hours trickle by until the Unpacking in Times Square, I wonder if any new tidbits will hit the ''newsstands''.
(Title Image: smartkeitai.com)